Our company has achieved a number of proud accomplishments, managing to rapidly establish itself in a competitive market and our proudest achievement is the steps we have made to generate original ideas to facilitate and improve our company and our industry without losing sight of the most important element, our clients. Treating each property and each project as our own we familiarize ourselves with our client, we comprehend each purpose and reason our sellers and our buyers are trying to convey and we do not stop until we have discovered an ideal match which will offer not only a monetary return to our clients but also a sentimental gratification of achieving the best outcome.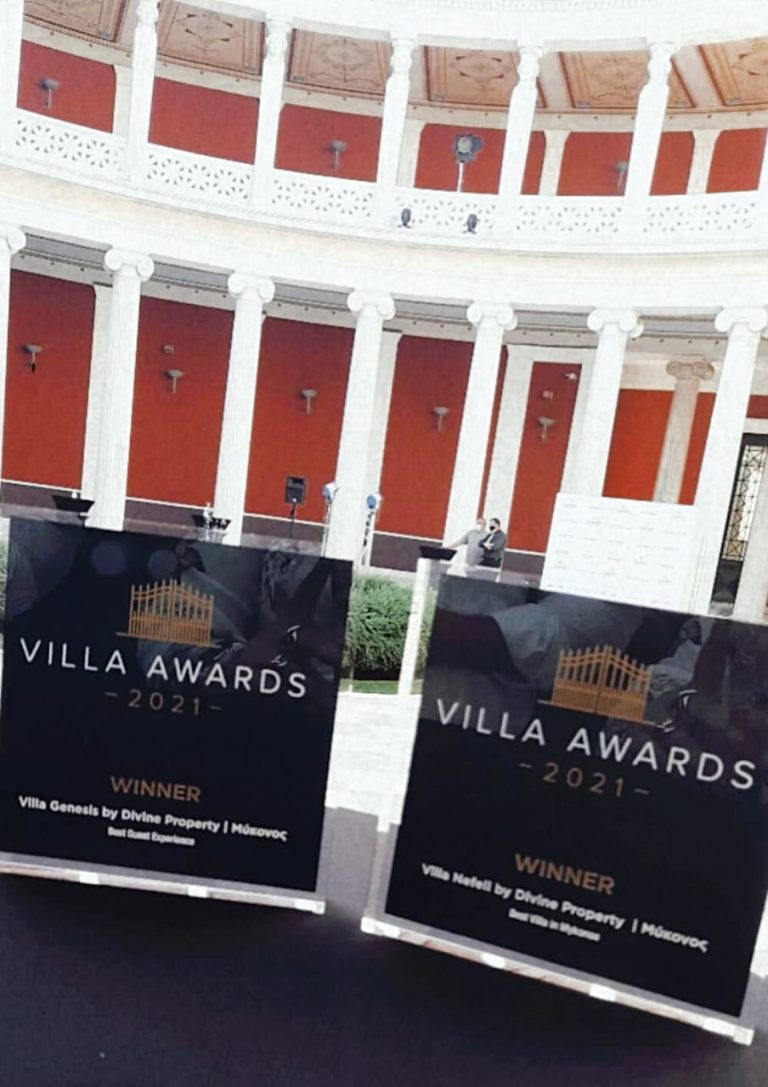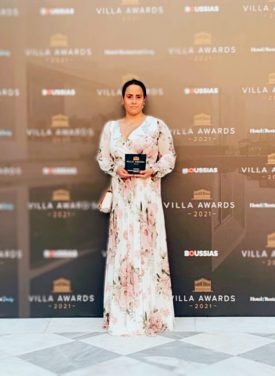 Throughout our years of successful operation in a plethora of competitive fields and demanding markets Divine Property has proudly managed to stand out for its outstanding efforts and services and our company and team has been honoured with the nomination and receipt of multiple national and international awards in the industry. Our greatest achievements include the nomination and receipt of VILLA AWARDS 2021 at the categories:
a) BEST GUEST EXPERIENCE and
b) BEST VILLA IN MYKONOS.
and the satisfying appreciation of our dedicated endeavours to constantly develop in an effort to grow and expand to new and exciting horizons.  Our team is humbled by the delightful recognition among a surround of valued partners, professionals and clients.
To promote our wide portfolio of luxury properties and projects our company proudly participates every year in prestigious international property shows and exhibitions attracting visitors from around the world such as the LPS Shanghai Luxury Real Estate Exhibition, the Beirut International Property Fair, the UK 'A Place In The Sun' Real Estate Exhibition, the Dubai International Property Show and many others.