At a Glance
Located in the heart of Ermoupolis on the island of Syros, the brand-new five star Castro Hotel Syros is a luxurious building with state-of-the-art infrastructure and spectacular views of the Ermoupolis Town. The hotel has a modern design but maintains its historical roots. The professional and friendly staff will welcome you warmly and make your stay an unforgettable experience.
Featuring 9 luxurious rooms and suites, indoor and outdoor restaurant, spa facilities with fitness center, steam bath, indoor Jacuzzi and a great variety of the most relaxing massages and treatments, Castro Hotel Syros is the ideal place for both business and leisure travelers, operating all year round.
Rooms & Suites
Our exclusive rooms & suites at Castro Hotel Syros feature a marvelous design. Contemporary elements with a neoclassical architecture. Distinguished rooms with elegant design furniture, perfectly combined with all the modern amenities creating an elegant and luxurious setting for your stay. The atmosphere is combined with functionality, and our guests will be able to find rest, relaxation and inspiration. The rooms also include private verandas or balcony providing you one of the most unique views in Ermoupolis.
Classic Room:
The cozy Classic Room at Castro hotel Syros features Queen or King sized bed that comfortably sleeps 2 people and a balcony with spectacular views of Ermoupoli. The room has air-conditioning, a flat-screen smart TV, a mini bar and free Wi-Fi. The fabulous marble bathroom features a shower and hairdryer.
Signature Room:
Signature Room at Castro hotel Syros, featuring a Queen or King sized bed, can restfully sleep up to 2 people. A large bathroom with marble finish and shower/bathtub. Light and airy, it is an ideal space for relaxing after a day of business or sightseeing!
Honeymoon Suite:
The elegant furnishings and modern amenities of the Honeymoon Suite with Private Balcony at Castro hotel Syros are designed to provide the utmost comfort. This enchanting accommodation is ideal for couples and features a private bedroom, bathroom, living room and balcony, with sweeping views of Ermoupolis Town.
Castro Prestige Suite:
Castro Prestige Suite mixes authentic interior design with a delicately modern style and amenities. This grand suite adorn one king size bed, a modern marble bathroom with luxury amenities, a flat-screen smart TV with satellite and cable channels, and modern furniture and sofas. A grand suite for the whole family, or for those who need extra elbowroom. Relax in style with all the amenities this suite has to offer.
Cellar 1857 Wine Bar & Restaurant
Cellar 1857 Wine Bar & Restaurant is the unique restaurant of the luxurious 5 star hotel in Castro Hotel Syros, offering the most elegant and modern environment and setting to wine, dine and taste the exquisite dishes of the Mediterranean cuisine. Cellar 1857 Wine Bar & Restaurant will offer you a unique experience of lunch or dinner with combinations of local delicacies and high quality Greek wines in an elegant setting. Whatever your preference, you are sure to be impressed with the elegant setting, attentive service and delicious choices here at CELLAR 1857.
Aithrio Lounge
The Castros' Hotel Syros Aithrio Lounge is a charming outdoor open-air patio that allows you to delight in a beautiful view of the inner courtyard. Enjoy a Greek coffee or soft drink in a relaxing, peaceful atmosphere in a beautiful lush setting, or just to relax and enjoy breakfast brunch or savory lunch. You'll find this at our family-run hotel on the island of Syros – an idyllic setting for your vacation in Greece, where the Greek traditional hospitality is becoming an experience.
Wellness & Spa
Serenity and relaxation have never been so close at hand. At Castro Hotel Syros luxury Wellness & Spa, a sanctuary of beauty, health and wellness awaits you. Located in the town of Ermoupolis, the gracefully elegant spa center is a true oasis of peace and tranquility, where modern methodologies meet exceptional service to revitalize your body, mind and spirit. The private Hammam, the indoor Jacuzzi, the private Gym and the vast selection of face and body treatments and massages with natural Greek products will help you look and feel your best.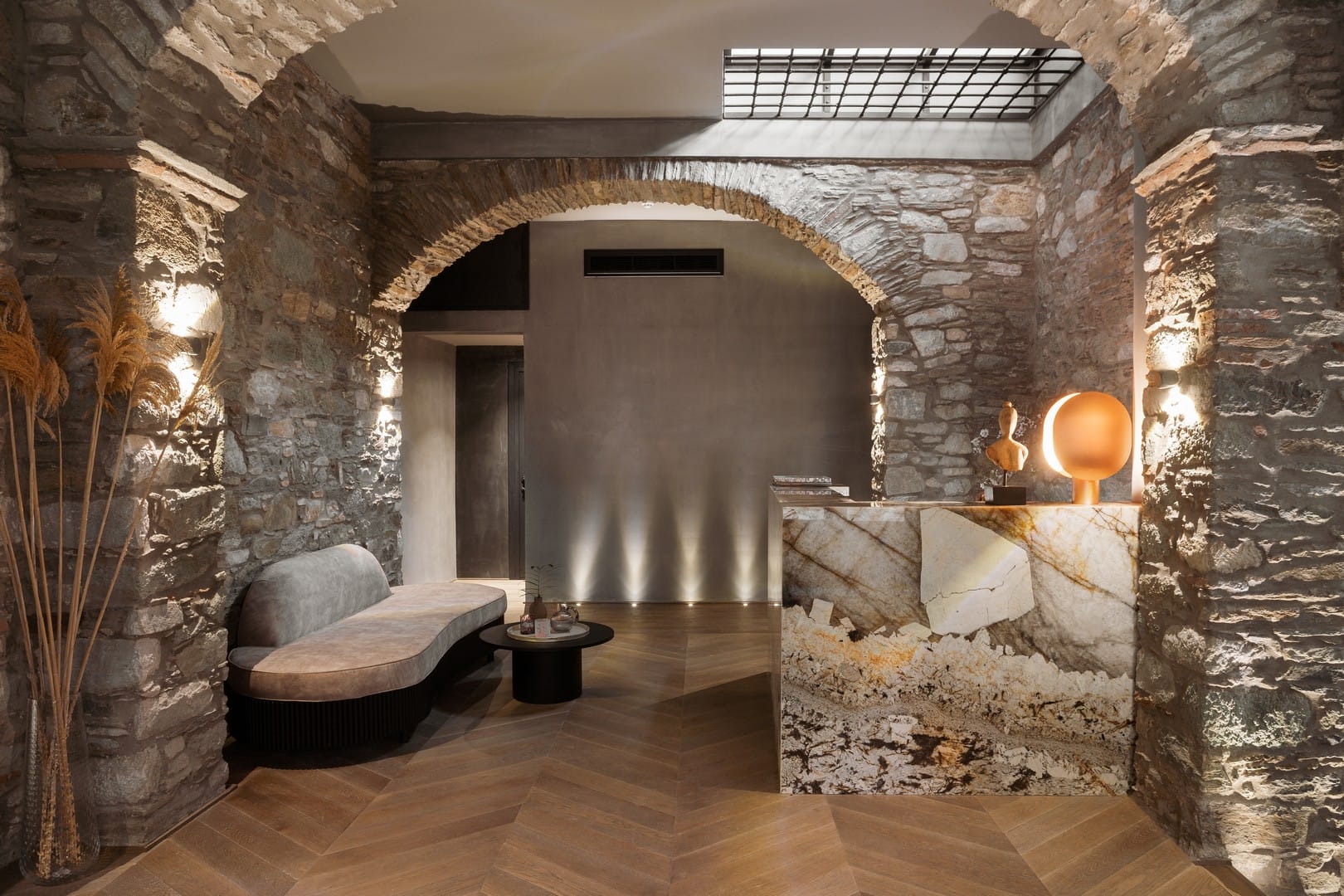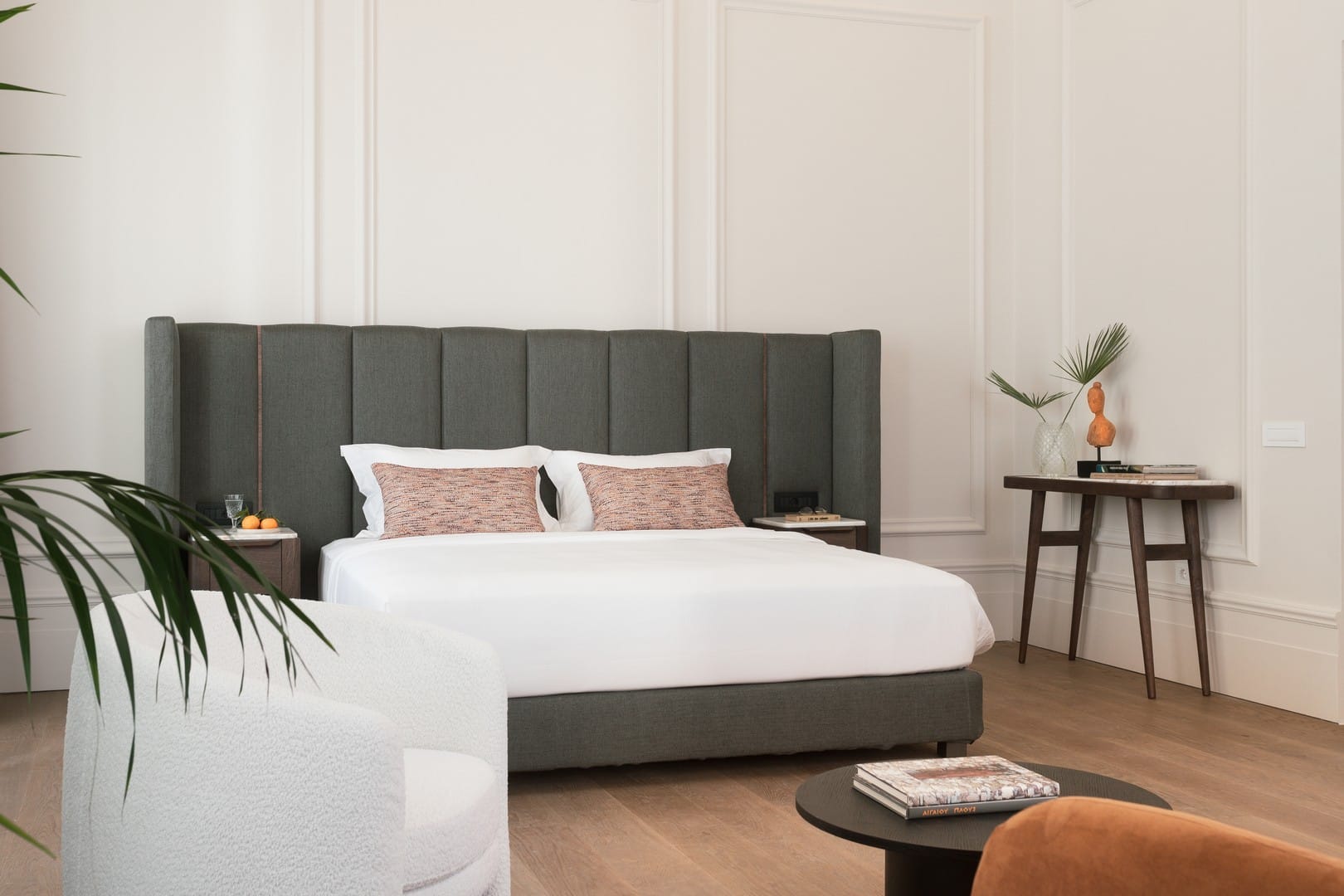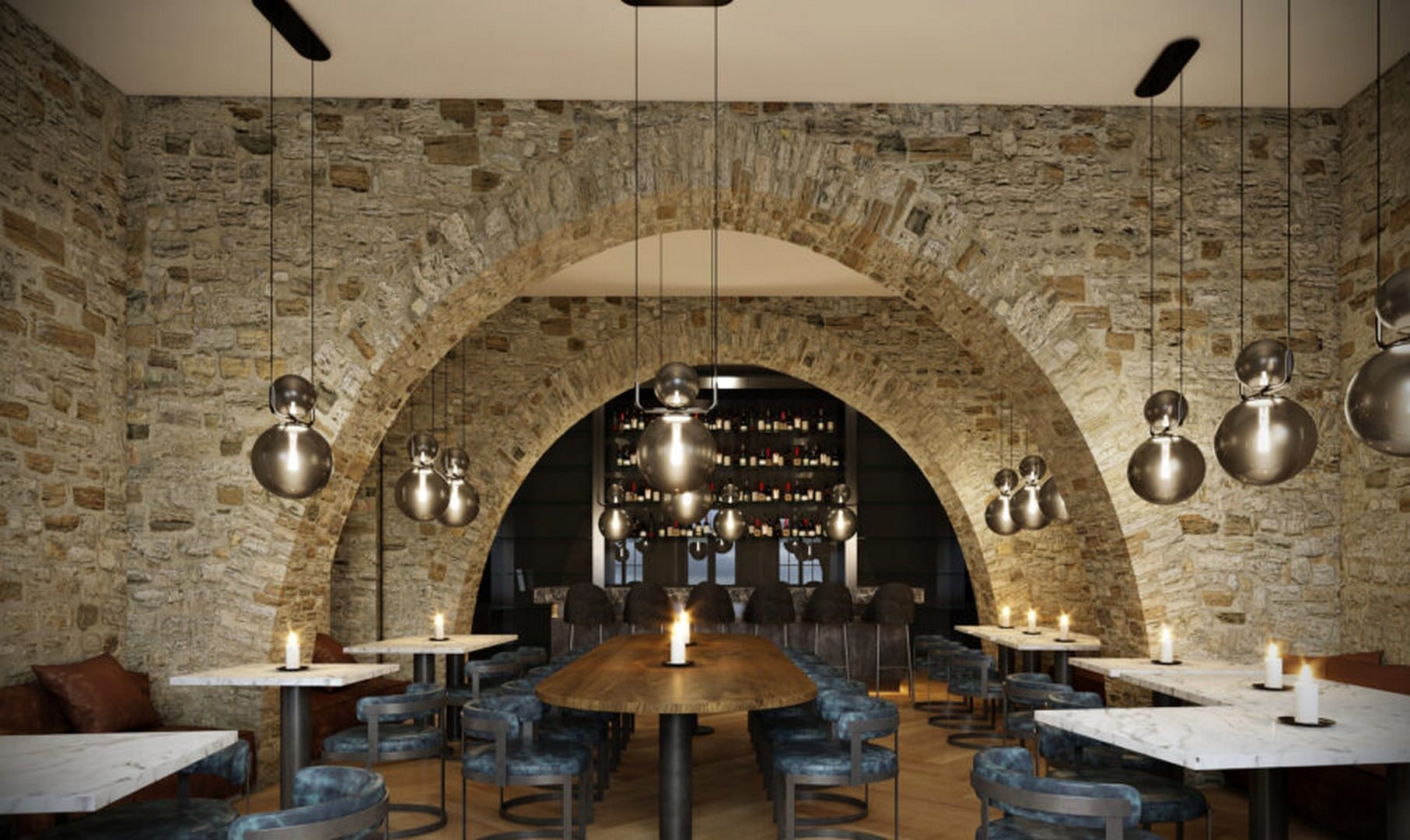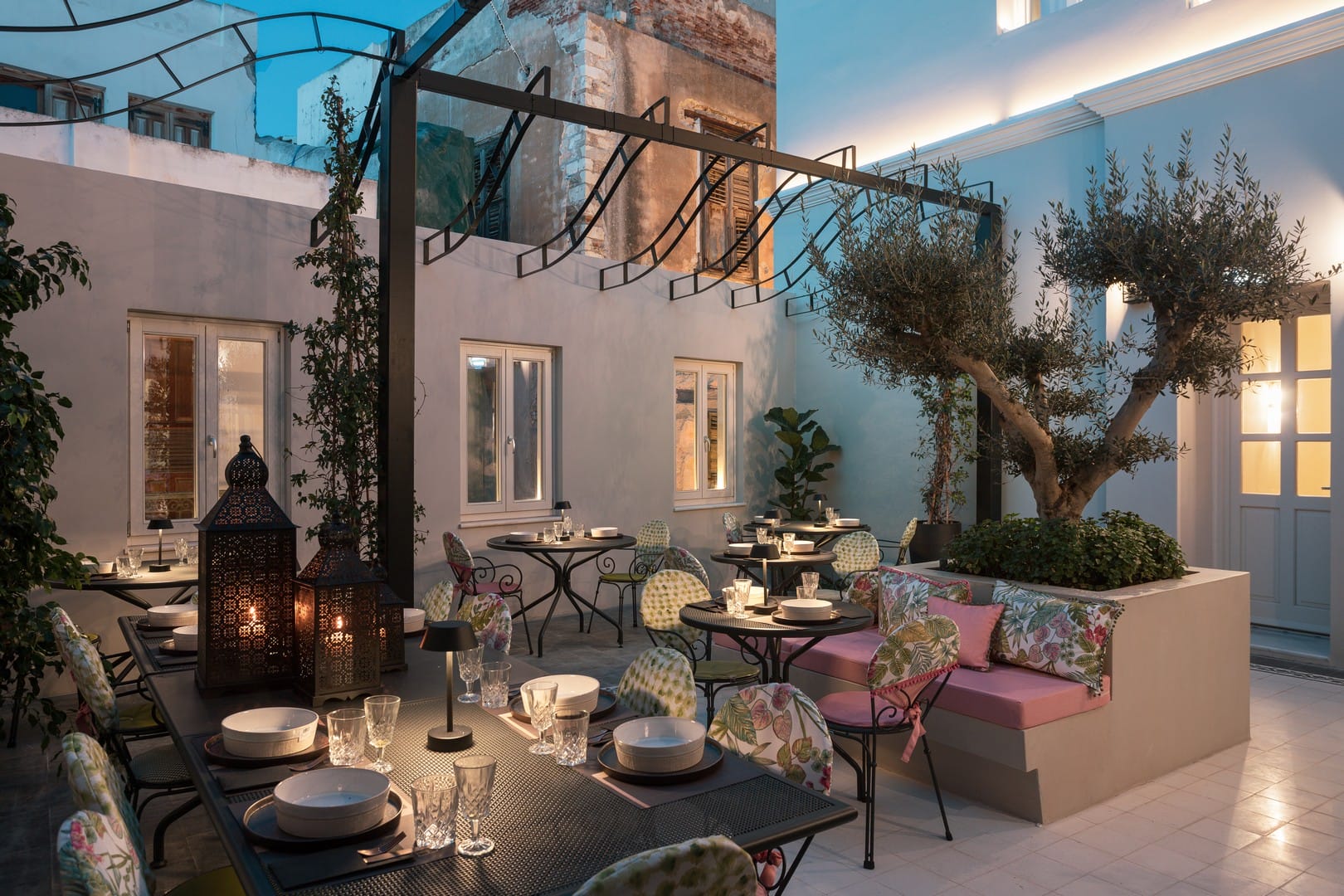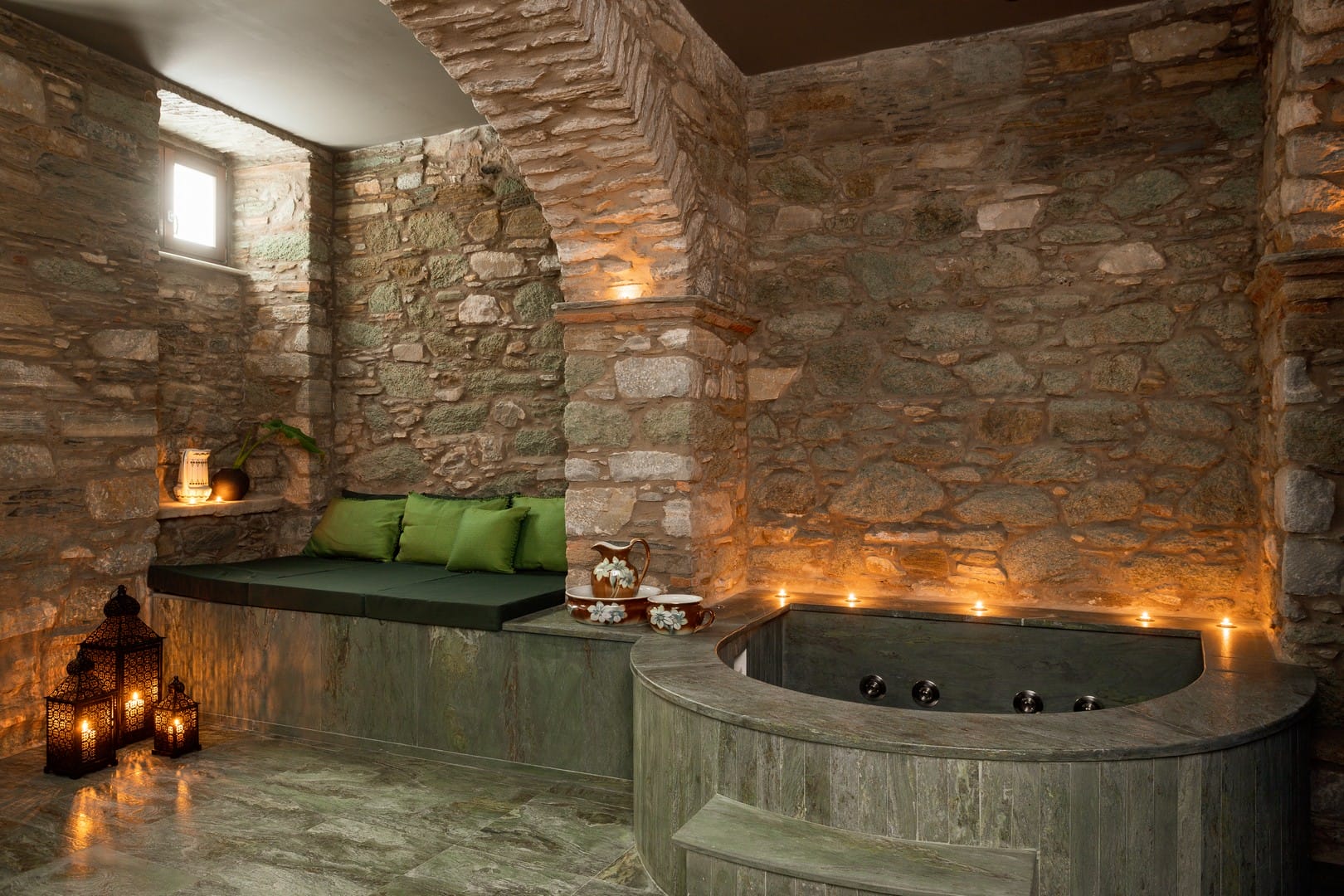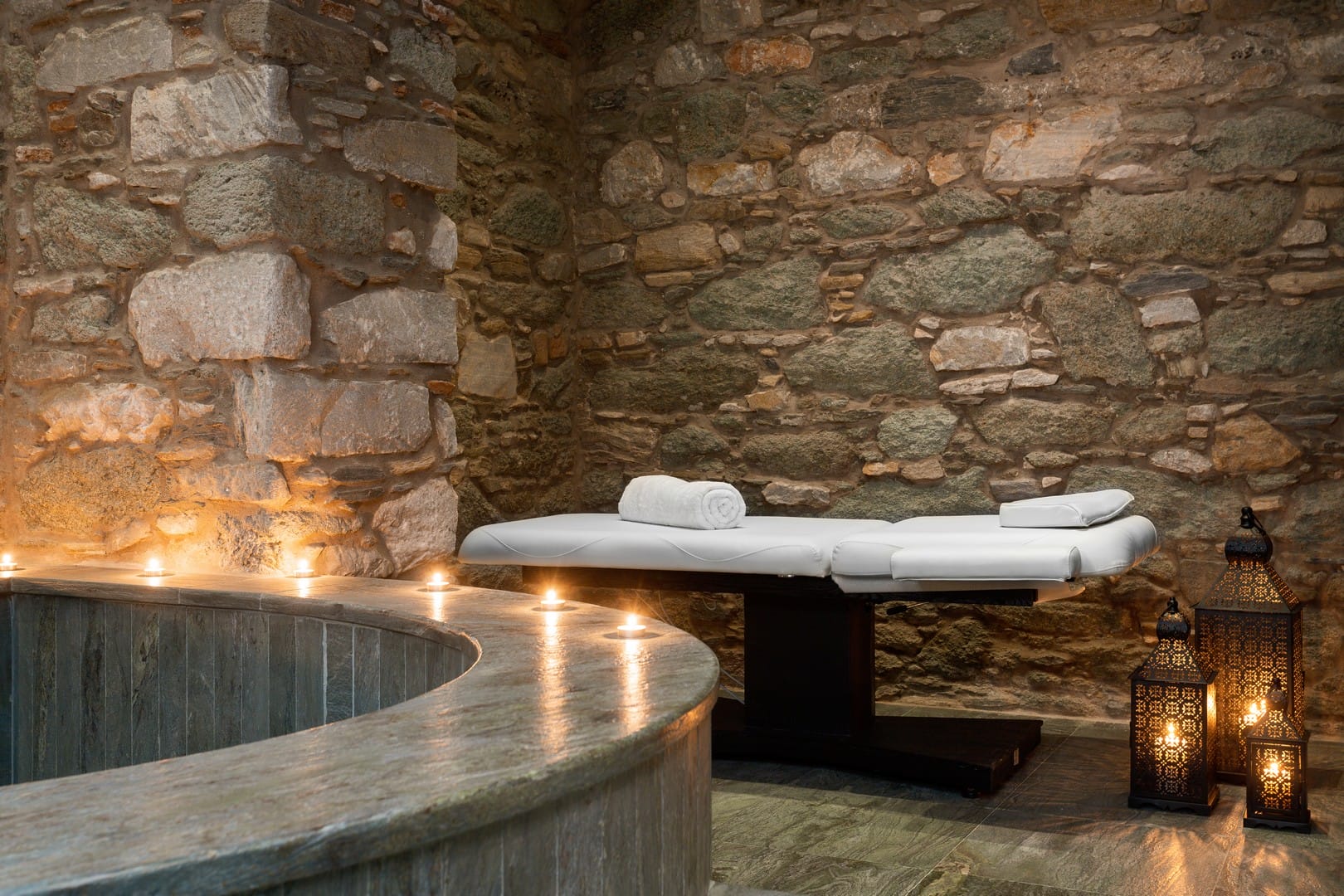 Divine Property S.A.
Divine Property is part of a prestigious Greek Group of Companies, owning and exclusively manages some of the most luxurious Villas in the popular Mykonos and villas in Syros Island, always aiming to ensure an unforgettable stay experience for all our discerned clients.
Divine Property S.A. and its group of sister companies  have been actively involved in the construction, real estate, and tourism industry for the last 30 years including the development and operation of numerous high-profile projects. The group of companies has developed 2 seaside complexes of 60 villas in the famous Mykonos Island which were either sold or are exploited through the real estate department of Divine Property S.A. The company also has constructed and is operating the award-winning 5-star seaside luxury Hotel and spa, the Casa Del Mar Mykonos Seaside Resort www.casadelmarmykonos.com
Our sister companies are currently developing the unique Cavo Fregada Syros Seaside Hotels and Villas project, an exclusive complex of over 80 deluxe villas of different sizes and four 5-star boutique hotels over an area of half a million square meters located in the area of Harasonas in Syros. Offering a panoramic breathtaking view to the Aegean Sea and the colorful sunset, the unique project will also include a wide range of facilities offered to the residents of the complex such as a botanic garden, walking routes, a heliport, a marina, a Healing Centre with a fully equipped health and fitness center, rejuvenating spa, restaurants, an amphitheater, a vineyard and a house for the resident guard.
Also, the group of companies is operating in Syros, Ousyra Restaurant, and the brand new 5-star Boutique Hotel, Castro Hotel Syros  in Ermoupolis. Finally our group of companies also includes a luxury construction & development company, Poseidon S.A.
Our Offices
20 Poseidonos Avenue. Palaio Faliro, 17561, Athens, Greece