Looking for a private Mykonos villa to rent for your next trip?
Divine Property's luxurious collection of private villas for rent features the most privileged properties promising an ultimate and safe holiday experience!
Divine Property is carefully selecting the most desirable Villas to rent in Mykonos that will satisfy and will take off your accommodation experience! The options are numerous, ranging from discreet private estates, gorgeous private villas, to villas offering sunset views, or sunrise views, or beachfront properties.
Below you will find some of our luxury Mykonos villas to rent:
PRIVATE ESTATES TO RENT IN MYKONOS
For guests looking for a private sanctuary, and secluded villa options in Mykonos, Divine Property's luxury portfolio features: Luxurious and gorgeous private estates, private villas like sanctuaries, offering high aesthetics, uninterrupted sea views, helipads, modern design, private infinity swimming pools, Jacuzzi, private bar areas, professional and fully equipped kitchens to enjoy unique dining experiences with your family and/or friends. Our professional services include live-in maids, private security, butler service, private chefs, and personal yoga instructors.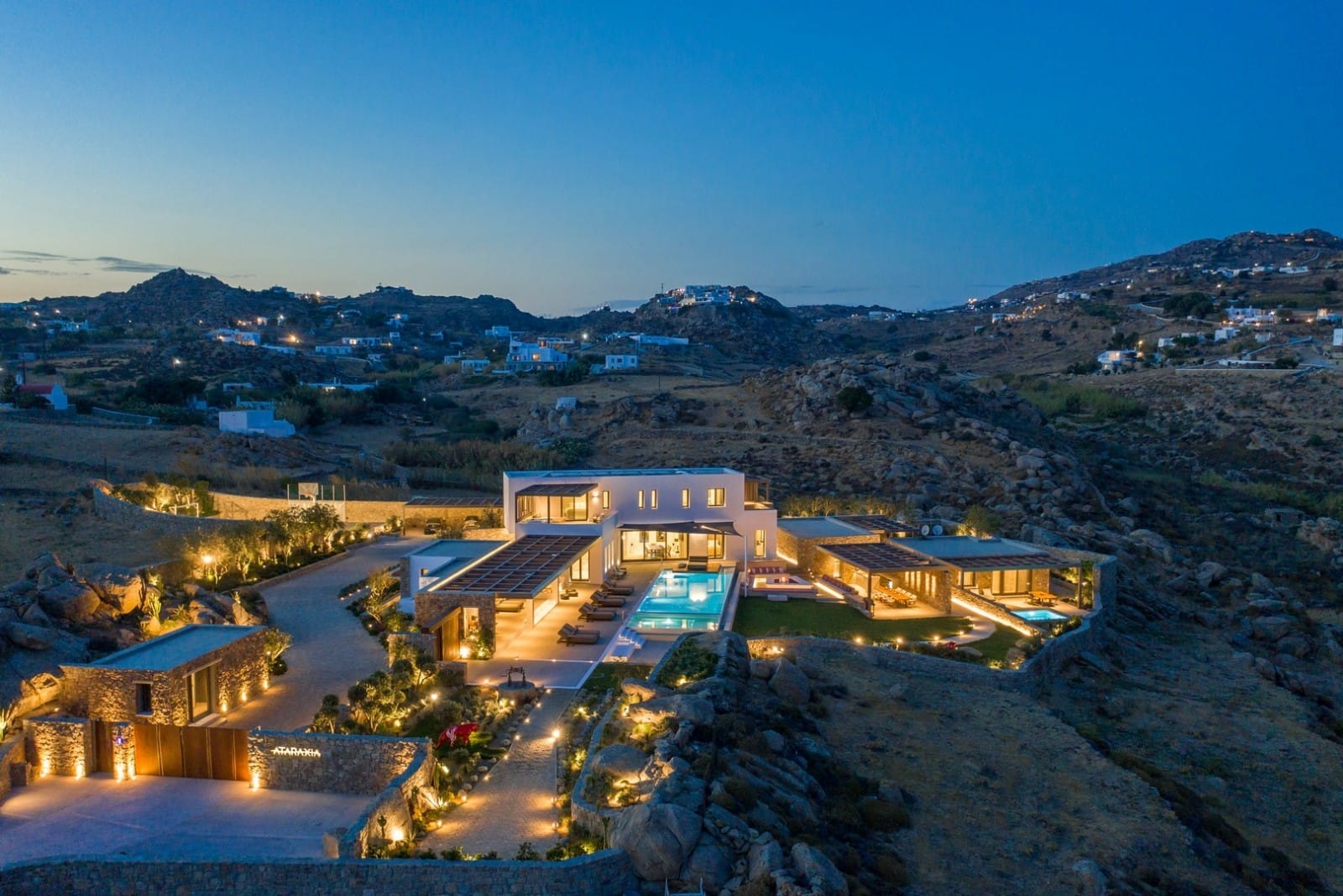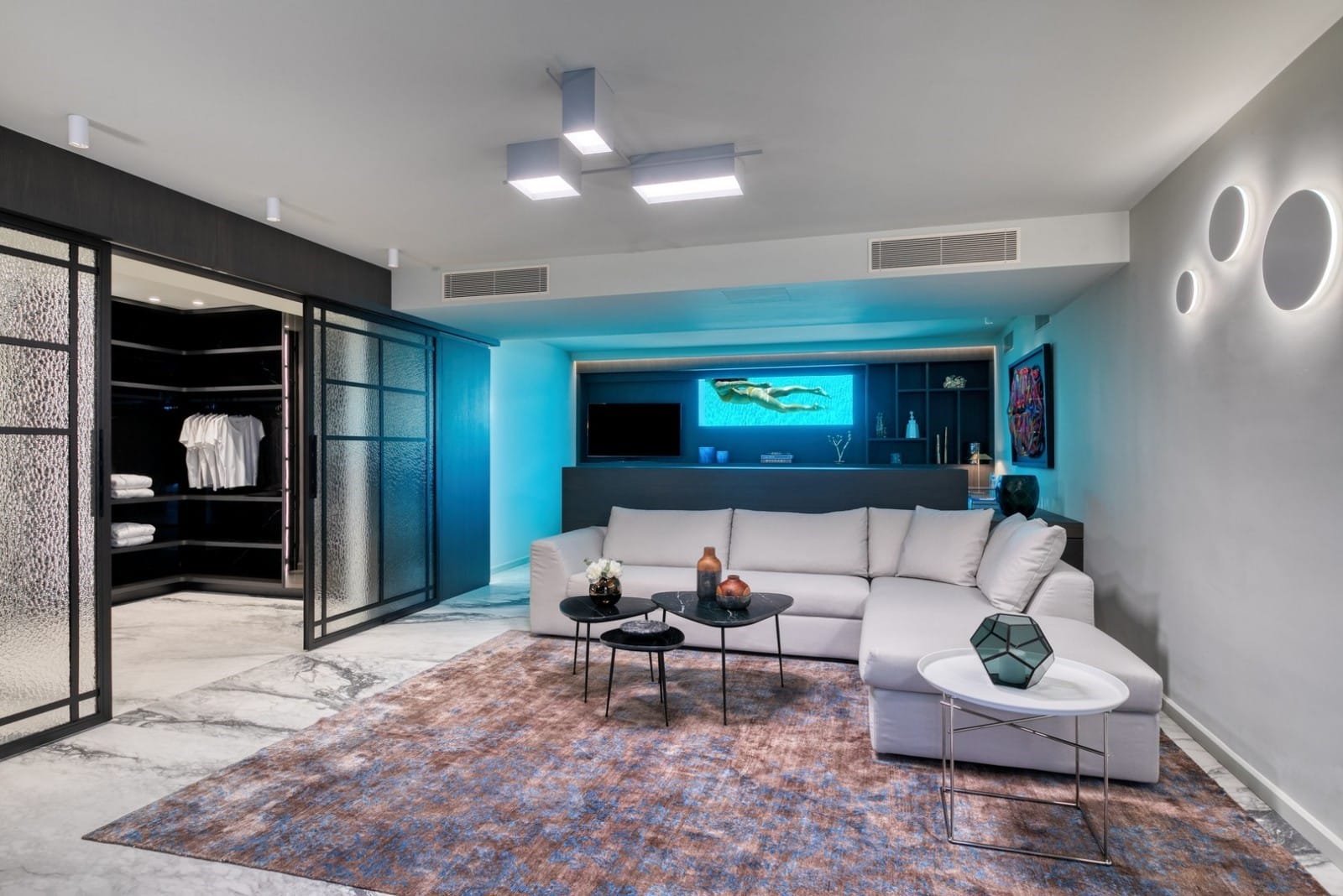 FAMILY FRIENDLY / LUXURY VILLAS TO RENT IN MYKONOS
Spacious and luxurious villas in Mykonos to rent offering a plethora of luxurious amenities and conveniences to enjoy during your stay with either your family or a large group of friends, such as playrooms, swimming pools, fitness areas, professional sound systems, fully equipped kitchens with modern appliances.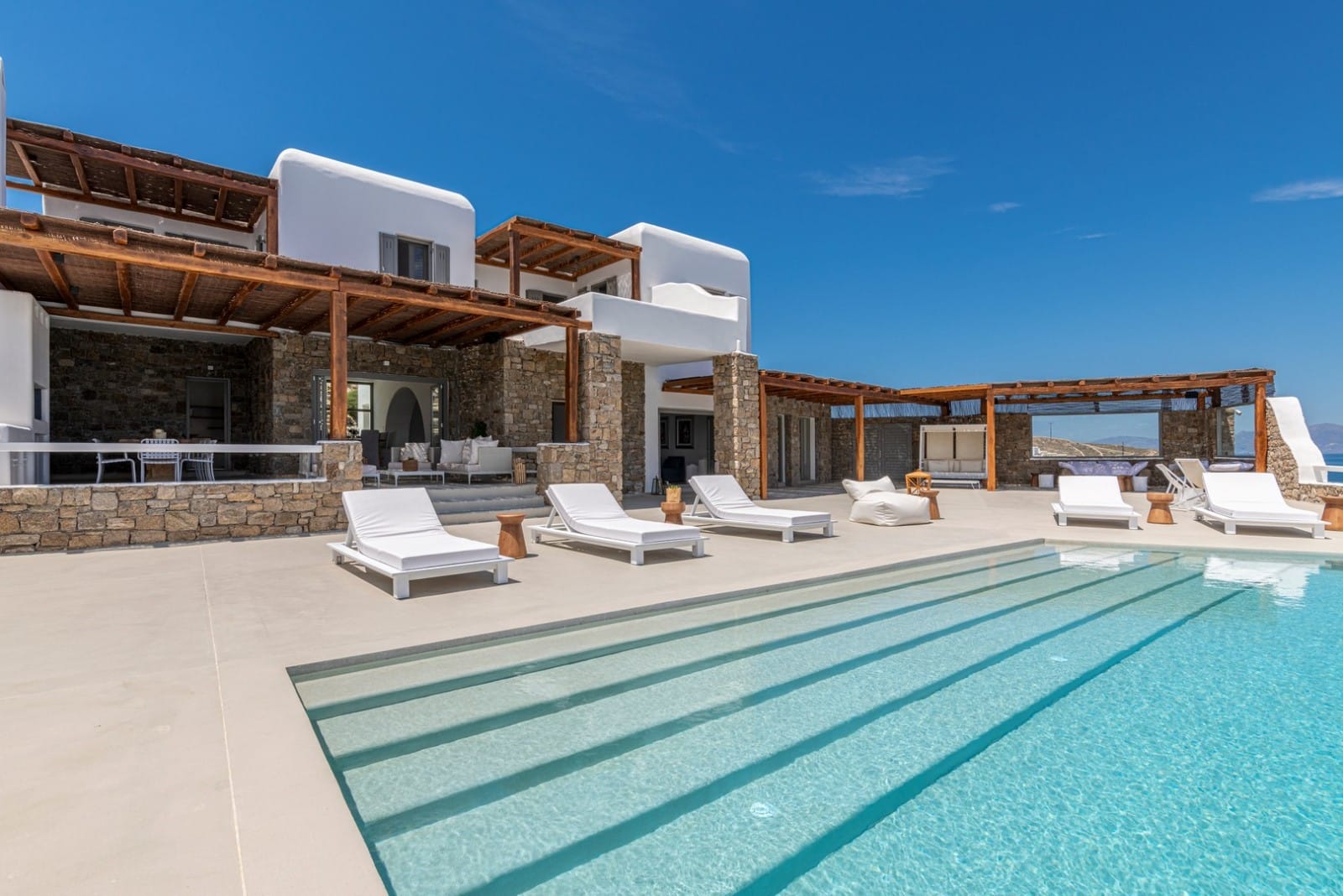 ULTIMATE LUXURIOUS VILLAS TO RENT IN MYKONOS
Superb villas in Mykonos, offering the utmost luxury, built on privileged locations (for instance, Agios Lazaros Mykonos Villas, Ornos Mykonos Villas, Aleomandra Mykonos Villas, Psarou Mykonos Villas), with gorgeous sea views over the Aegean Sea, high tech amenities, professional services, heated Jacuzzi, high ceilings, outdoor cinema, infinity swimming pools, will create memories that will last for a lifetime!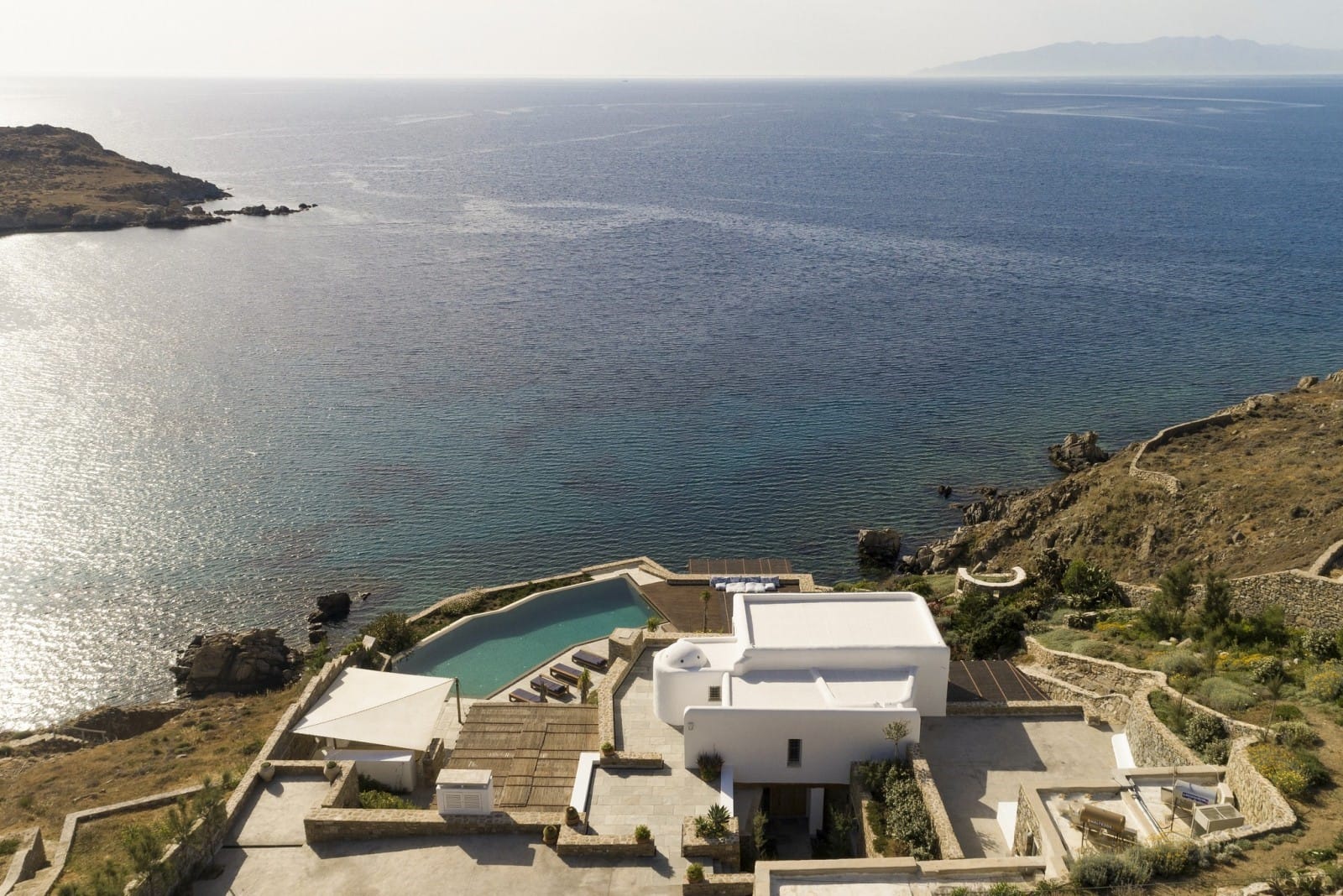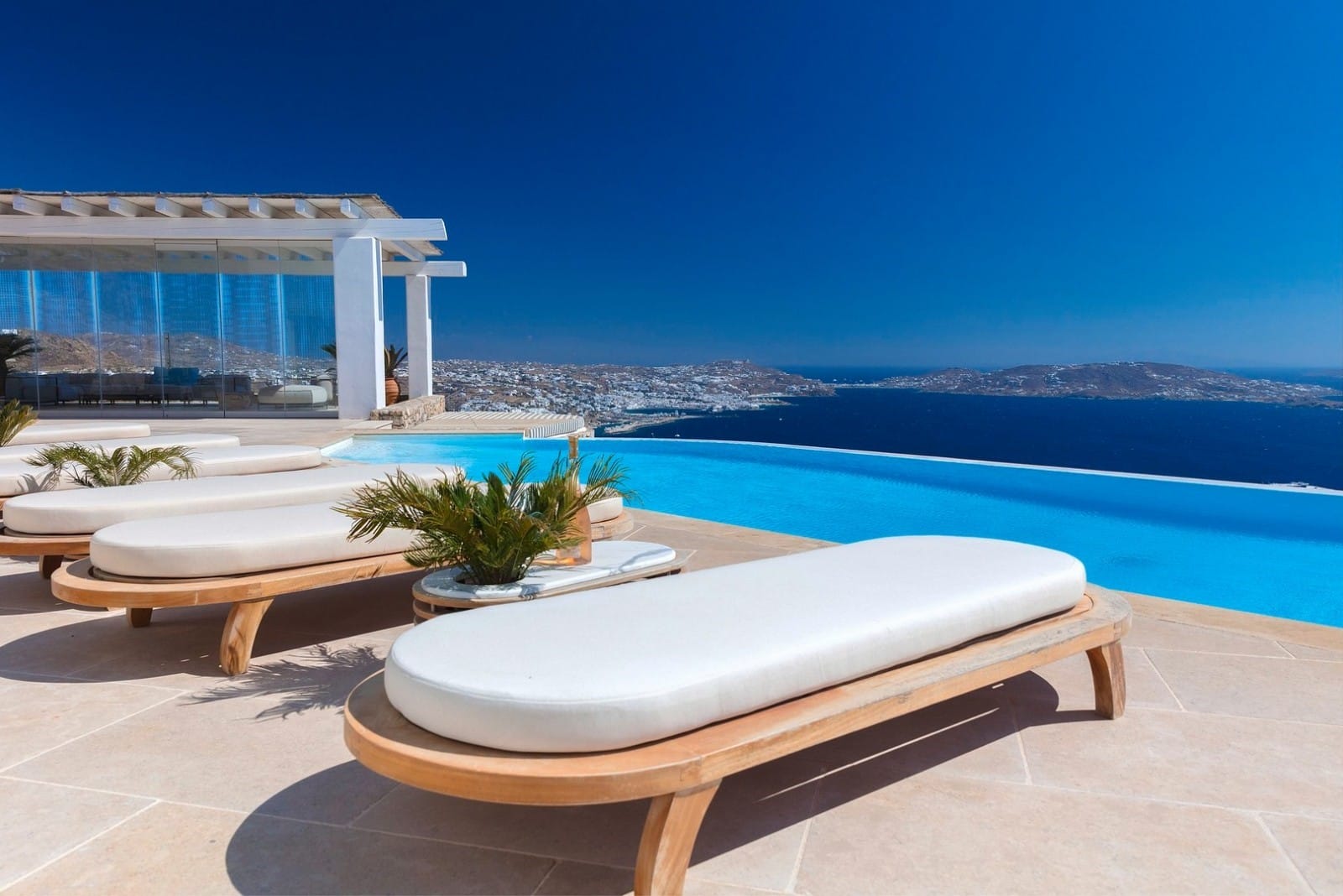 BEACHFRONT VILLAS TO RENT IN MYKONOS
Aristocratic villas in Mykonos, with spacious indoor and outdoor areas, featuring infinity-edge swimming pools, indoor areas with floor to ceiling windows, expansive terraces with Barbeque areas, and pool bars, offering uninterrupted sea views and sunset views, for memorable stay experiences.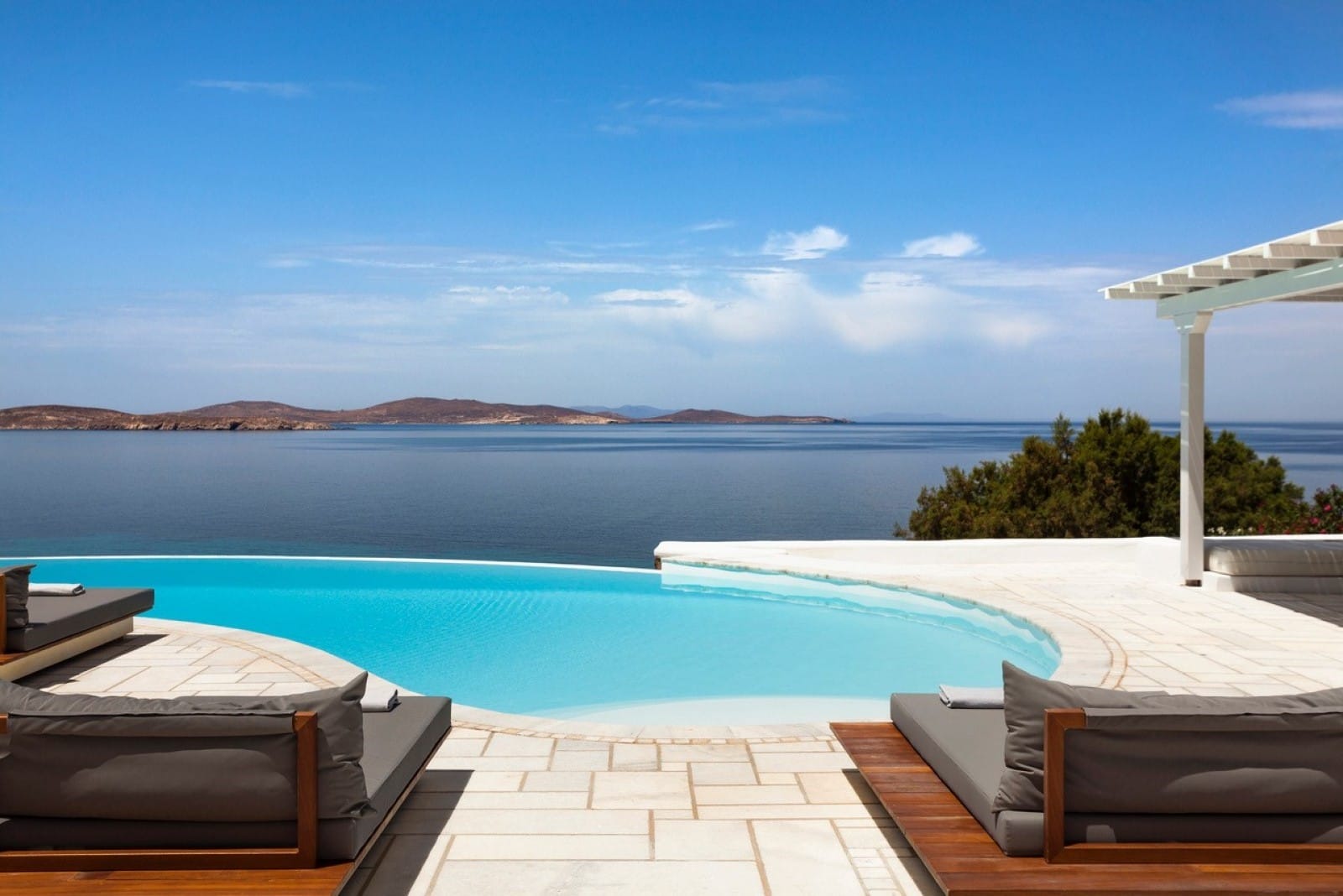 BRAND-NEW VILLAS TO RENT IN MYKONOS
Elegant, brand-new villas in Mykonos to rent, embraced with amazing design, with incredible sea views, private pools with Jacuzzi, lounge areas by the pool, offering the ultimate indoor-outdoor living experience.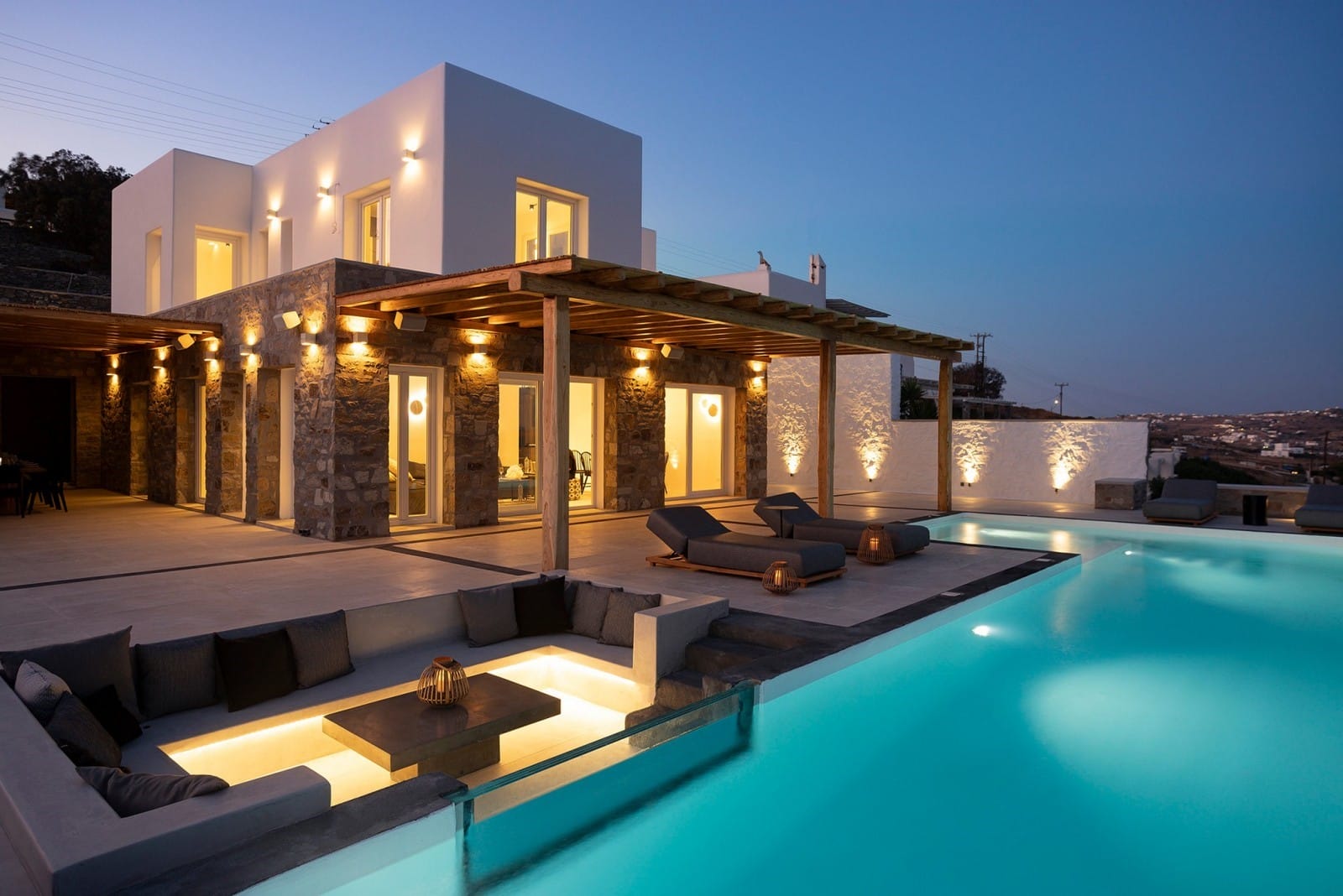 HONEYMOON VILLAS TO RENT IN MYKONOS
Luxurious one or two-bedroom villas, Honeymoon villas in Mykonos, equipped with private heated swimming pools, offering prime views of the Aegean Sea, privacy, and all the luxurious amenities and comforts, including top quality mattresses, bathtub with sea views, sound systems, indoor and outdoor dining areas, in-room bars, Mirror TV, and tablet in-room.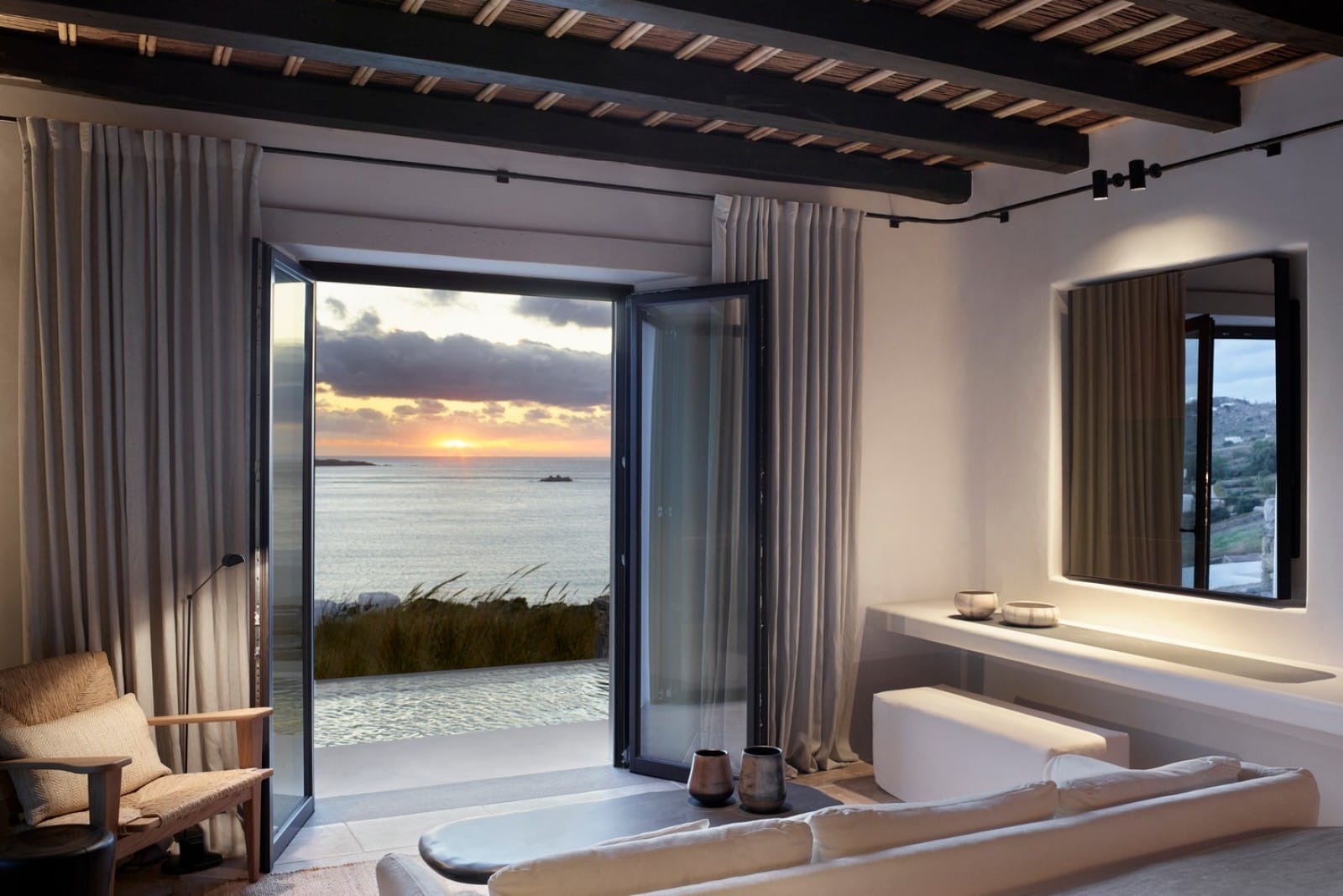 MYKONOS TOWN VILLAS TO RENT IN MYKONOS
Delightful and modern Mykonos villas to rent, offering Cycladic chic aesthetics, minimal design, conveniently located in Mykonos town (Chora), offering easy access to all the hot spots, very close to the port of Mykonos, guests can enjoy all the conveniences at the heart of Mykonos!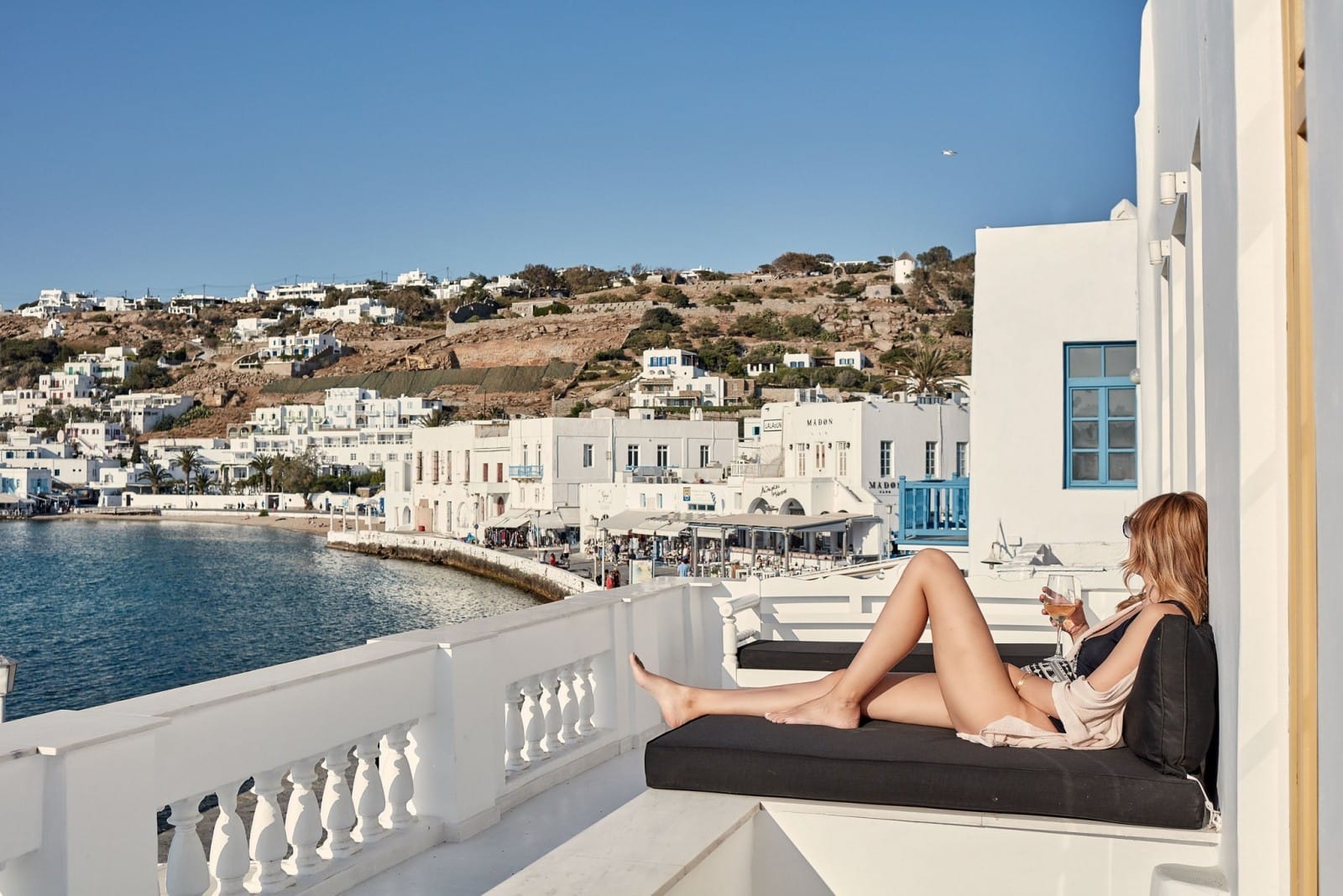 Divine Property follows the same philosophy as the Mykonos lifestyle, in regards to the awesome and countless available accommodation options to rent the ideal Mykonos villa you ever dreamed of!
Please, as follows you will find some useful information about the vibrant island of Mykonos:
For many years now, the island of Mykonos is considered a top holiday destination for VIP travelers, millionaires, and jet setters. Mykonos is a glamorous and very welcoming island, people are happy, the inhabitants are always smiling and cater to all guest's needs in the best possible way. The warm sun, the sea breeze, the crystal clear blue waters, await for you to live your Mykonian dream!
In Mykonos, there are countless choices of activities available for all tastes and preferences. Long and gold sandy beaches, such as Kalo Livadi, Elia beach and many more, offering comfortable sunbeds, professional service, music, multiple dining options, water sports activities to spend during the day, whereas people are dancing, swimming, chilling by the sea, drinking and having fun. Many beach bars such as Alemagou, Paradise, Super Paradise Beach, organize very popular evening parties with famous DJs, from all over the world.
Santanna beach, Psarou beach / Nammos, and the world-famous Scorpios in Mykonos are also one of a kind experience.
The choices of course never end, including Nusr-et, Coya, Interni, 180 0 Sunset Bar, Apaggio Restaurant, and much more!
The lively Mykonos Town never sleeps! People are walking by the famous narrow Mykonian streets with traditional whitewashed houses, featuring luxurious stores with popular brands for shopping, traditional taverns, restaurants, bars, and clubs.
For anyone who is keen on a romantic experience while in Mykonos, the restaurants located by the sea, for instance, Kuzina Restaurant in Ornos, offering top quality dining options and delicious cocktails, with warm lighting and light music on, under the Mykonian stars, are highly recommended as a perfect choice for two.
Mykonos may also offer tranquil options for guests who seek relaxation and peace, including secluded beaches, such as Fokos beach, with traditional taverns, and quiet places to enjoy your drink.
Mykonos is already getting prepared for a hot summer 2021, with new entries that will offer great value to the famous nightlife of Mykonos.
Exclusive and prestigious Villas to rent in Mykonos are available by Divine Property SA, we very much looking forward to welcoming you!
Get in touch with one of our experienced villa specialists to discover the best Mykonos Villas to rent and our luxury villa collections.