Find the Best luxury villas for rent in Skiathos!
We offer an impressive selection of luxurious villas in Skiathos, from grand mansions to exquisite vacation villas that boast stunning views.
Skiathos is a very cosmopolitan island with an abundance of greenery, pine forests, gorgeous beaches with emerald green waters, and natural beauty.

Situated on the western side of the Aegean Sea, and the northern side of Sporades, Skiathos is heaven on earth!
Experience a unique feeling while walking around the picturesque Skiathos Town, discover the shopping areas, taste excellent flavours at one of the several restaurants, offering a variety of different cuisines.
At the Old Port, you should not miss drinking a Cocktail!
Skiathos is very popular for its countless beautiful beach areas, with mesmerizing crystal blue waters, gold sandy beaches, like Koukounaries, or the exotic beach of Lalaria.
Rent Skiathos Luxury Villas
Luxury Villas for Rental in Skiathos Recommended by Divine property
BEST PLACES FOR ENTERTAINMENT
Exantas Bar Restaurant
Marmita
Ergon
Maistrali
Under the Pine Tree
GinFish Cocktail & Bar
Jaguar
Totem Bar
Danny and Zoe's Blind Dog
PhedrockBar
Ammos Beach Restaurant
Swell Beach Bar
Mojo Bar By The Sea
Porto Paradiso
Agia Eleni Summer Beach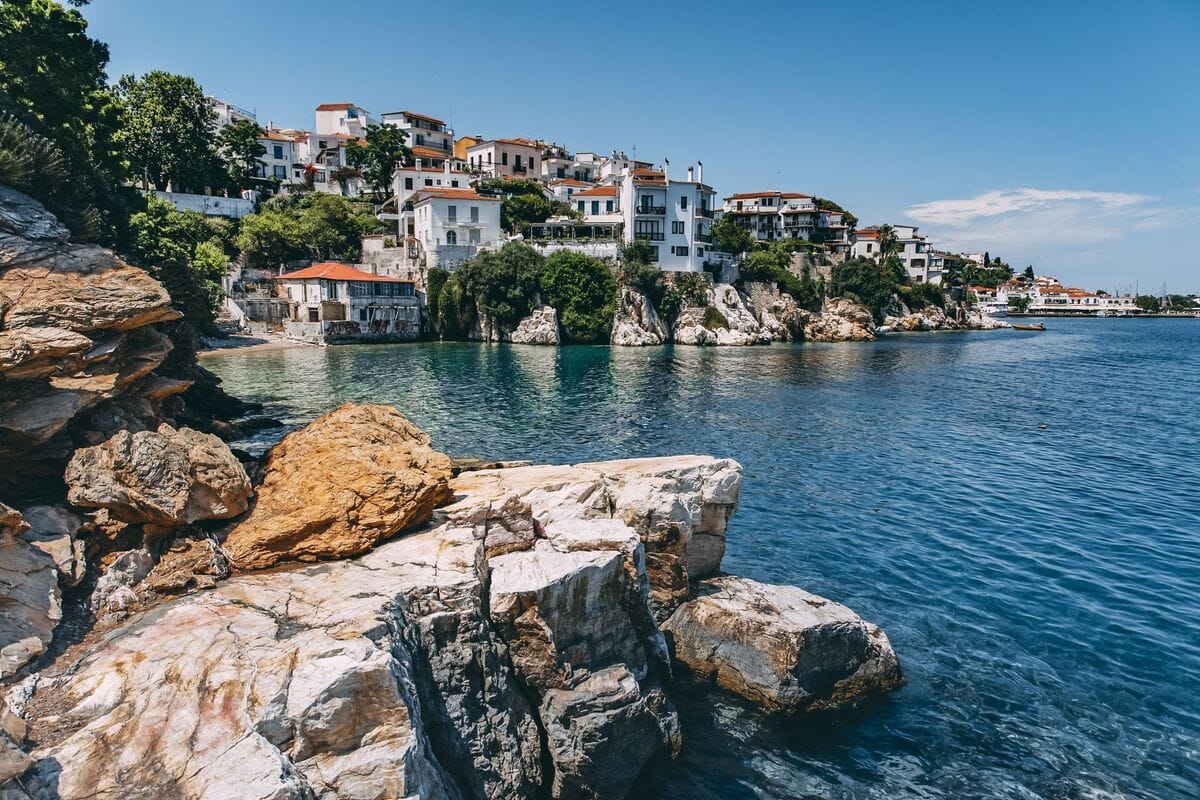 Must See & Do in Skiathos
First time in Skiathos ? this is some of the best sightseeing on the island you must see and do!
Looking to rent the best villas in Skiathos?
The Island of Skiathos is very popular for its beautiful beaches and nightlife!
Skiathos Town offers a variety of restaurants, bars, and Clubs to explore during your stay, along the Old Harbor to the pedestrian Papadiamanti street,
Skiathos offers islets, capes, and peninsulas, forests with pines, whereas the most popular beach is Koukounaries, on the southwest part of the island.
Koukounaries is a popular destination offering bars, traditional Greek Restaurants, and cafeterias.