Crete is the biggest island in Greece, and the fifth-biggest in the Mediterranean Sea, whereas its north side is bathed by the Aegean Sea, and the south side is bathed by the Libyan Sea.
Situated between the three continents of Europe, Asia, and Africa, Crete determined the distinctive character of its culture.
Several geological events (earthquakes, subsidence, and other phenomena) created a terrain with marked regional differences, giving the long narrow shape, named "Doliche" in antiquity.
Besides the natural beauty it offers, Crete is as well of great historical significance, since it was the birthplace of Western Civilization.
Great monuments to visit once in Crete are: the popular Knossos Palace, the most important of the Palaces in Crete, built soon after 2000 BC, and destroyed in about 1700 BC, rebuild immediately and destroyed again in 1650 BC, and the ruins of Phaistos, located in the western part of Mesara, the most fertile plain in Crete, Malia, situated 37km east of Herakleion, close to the sea and the town and palace of Zakros, located at the southeast end of Crete.
Crete's cuisine and products are the highest quality of the Mediterranean diet. For instance, the Cretan Virgin Olive Oil offers a unique and mouth-watering taste, Crete has excellent quality of meats, free-range meats, the famous cheese, and gruyere of Crete and due to the good weather conditions all year round, the terrain offers top quality seasonal vegetables and fruits.
Crete is popular for its great nightlife, whereas the most beautiful cities are: Chania, Rethymno, and Agios Nikolaos.
Best beaches in Crete:
Balos Beach in Chania
Elafonissi beach in Chania, a pink sandy beach
Falassarna beach in Chania
Krios beach in Chania
Vai beach in Lassithi
Preveli beach in Rethymno
Villa Knossos, in Heraklio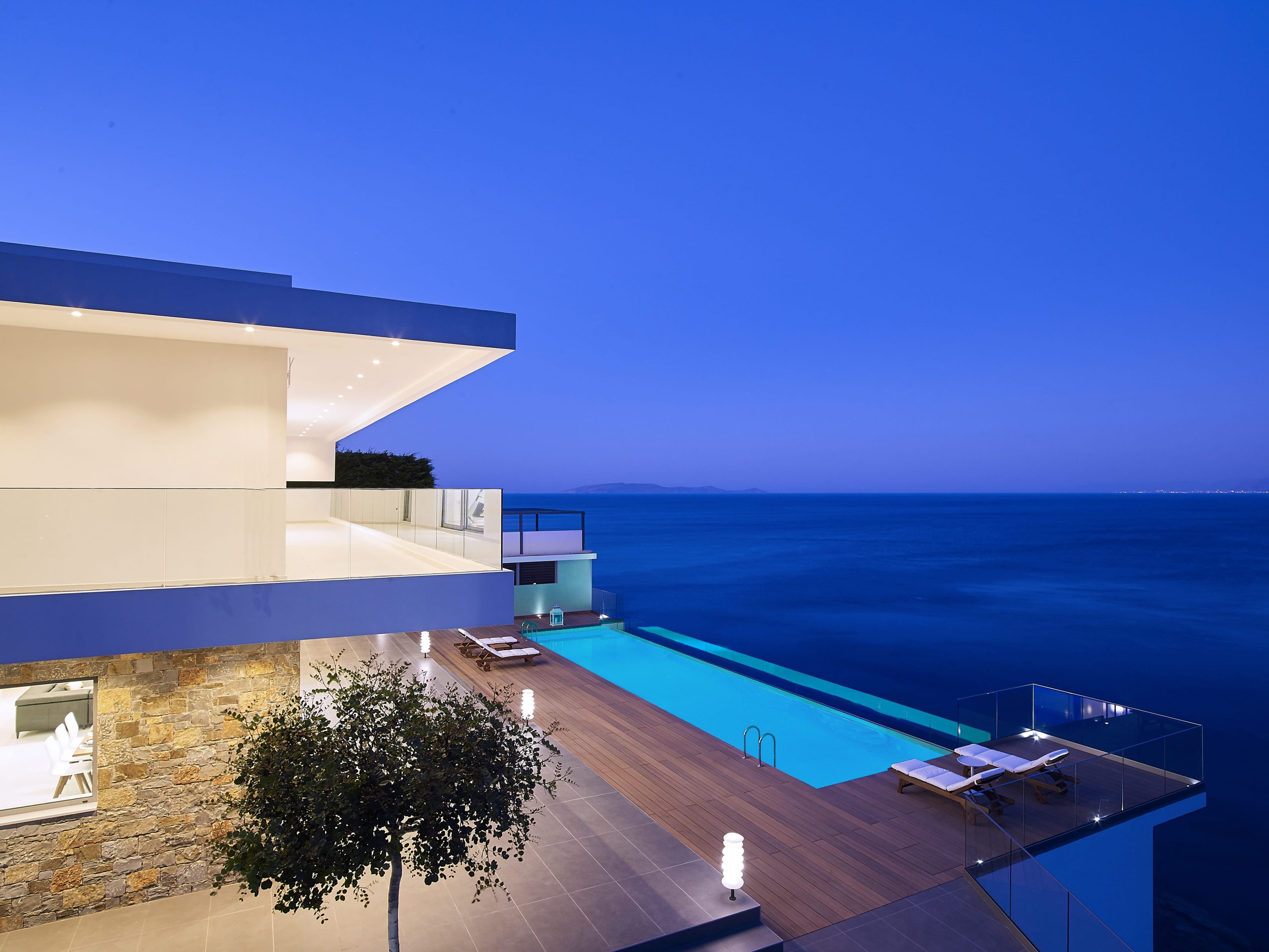 Imperial Estate, in Xerokampos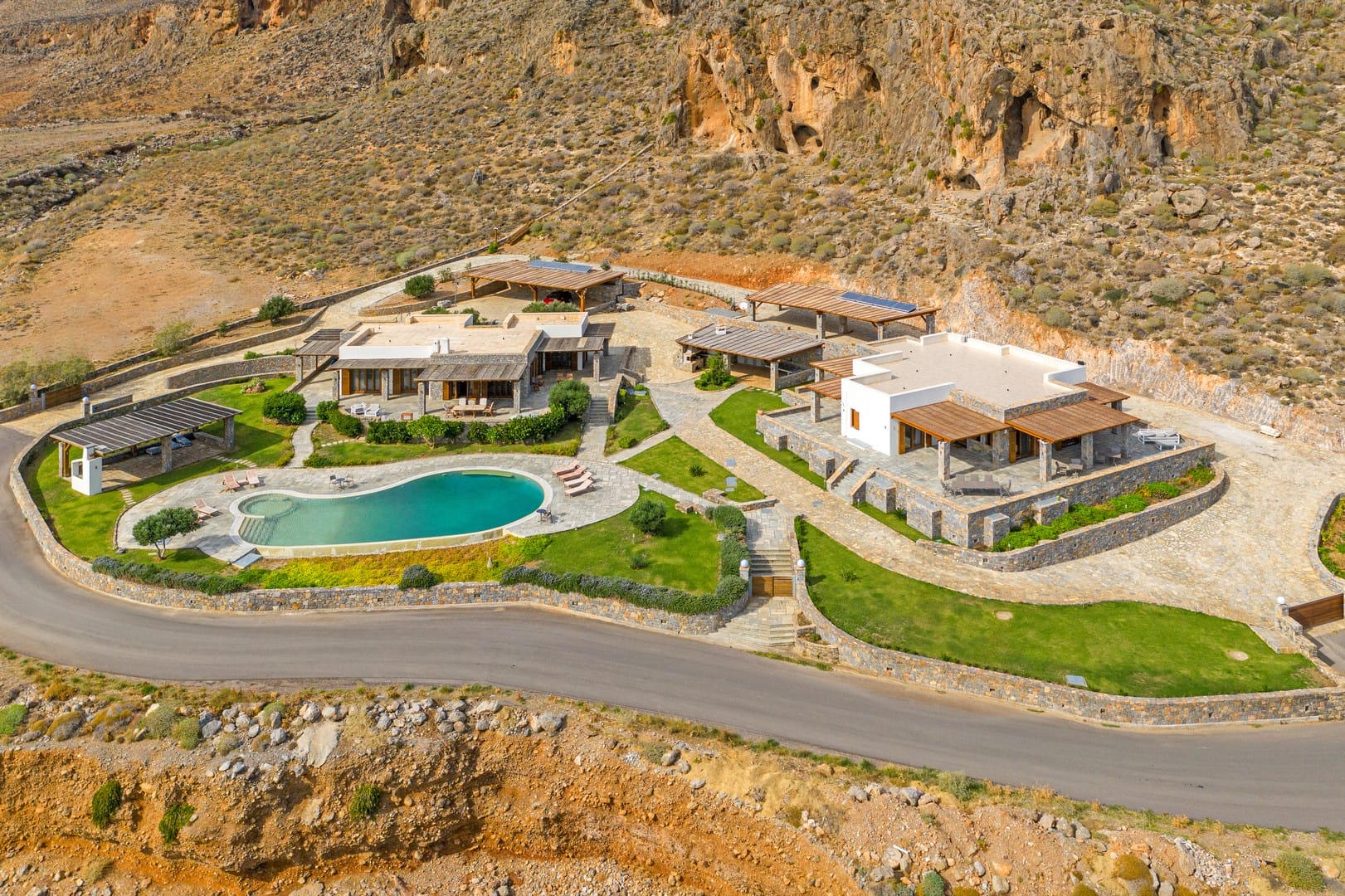 Villa Nafsika, in Chania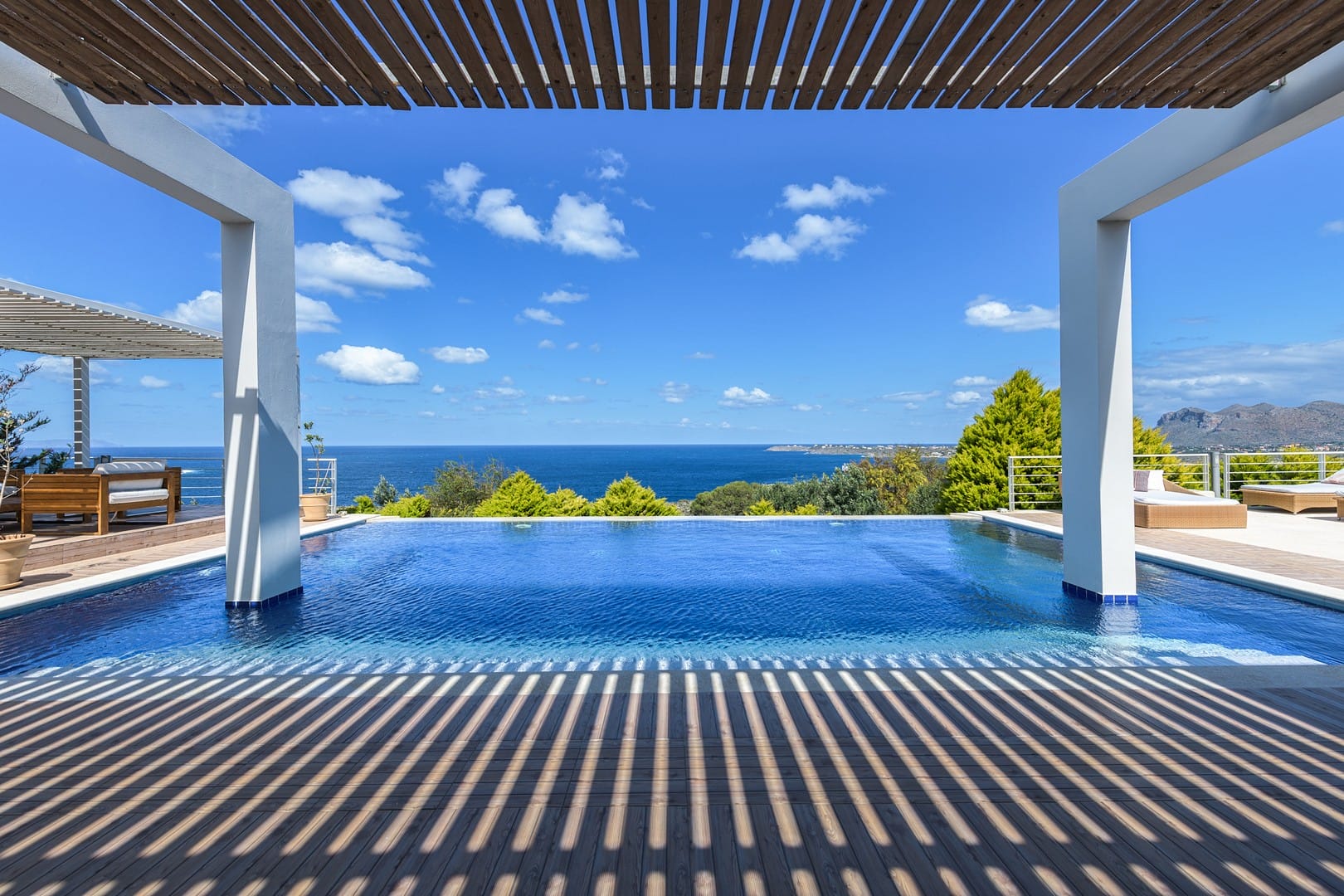 White Grace Villa, in Rethymno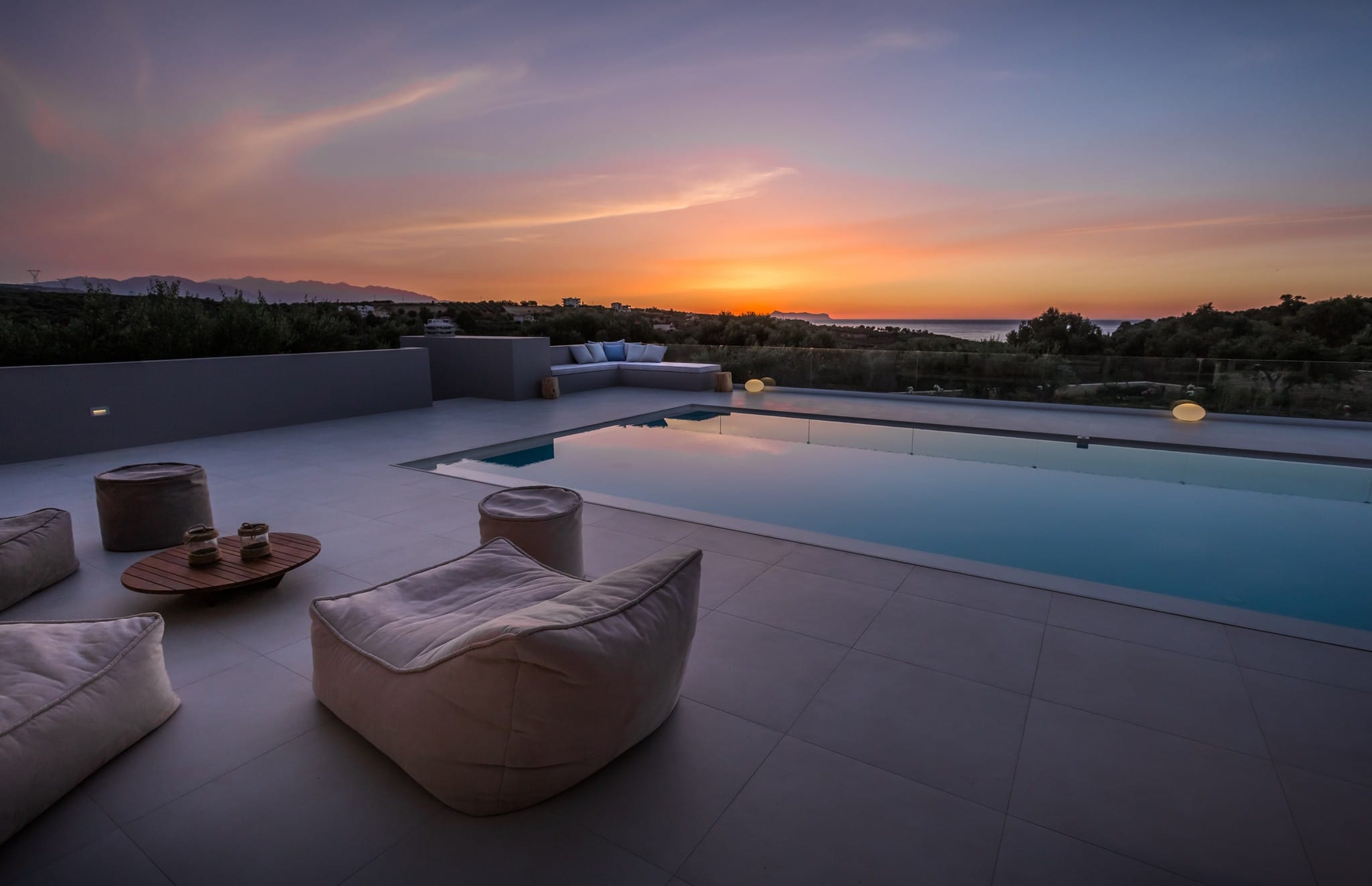 Villa One and Only, in Chania