Find the best luxury villas for rent in Ios island!
Located just in the heart of the Aegean Sea, Ios Island is very popular for its nightlife, parties, and gorgeous sandy beaches! Discover the best luxury villas for rent in Ios Island with Divine Property.
Besides, though lies the traditional and picturesque part of the island, the whitewashed traditional houses, narrow cobblestone alleys, and mesmerizing clear blue waters!
The beautiful Cycladic Ios Island features unique and lavish properties that will certainly offer you a momentum experience with your family, friends, and loved ones!
Select one of our gorgeous villas available for sale in Mylopotas bay, in Ios, offering unobstructed sea views and views over Santorini and Sikinos.
Luxury Villas for Rental in Ios Recommended by Divine property
BEST PLACES FOR ENTERTAINMENT
Grandma's Restaurant
Geusi Charas
Mozaik
Almyra By The Sea
Agosto Ristorante
Astra Cocktail Bar
Ios Club Sunset Dining Bar
Click Cocktail Bar
Pathos
Valsamo Cocktail Bar
Yialou Beach Bar
Tropicana Cafe Bar
Erego Beach Club & Restaurant
Free Beach Bar
Petra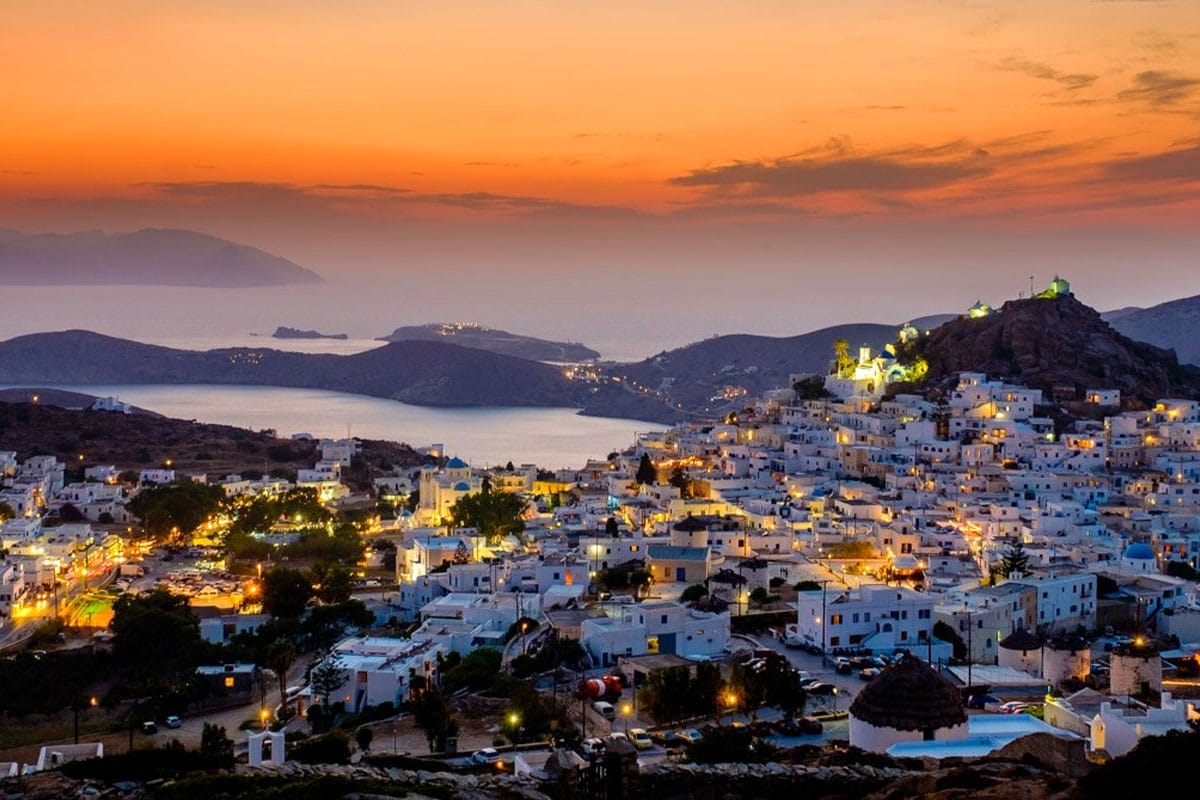 First time in Ios ? this is some of the best sightseeing on the island you must see and do!
Looking to rent the best villas in Ios ?
Ios is an outstanding and lively Cycladic Island in the Aegean Sea, situated between Naxos and Santorini!
Ios is very popular for its nightlife, whereas most bars and restaurants are located in Chora.
Upon your arrival to Ios, from the port, the beauty of the Island's picturesque view is magnetic.
Ios features 365 churches in total, from which the most popular is Panagia Gremiotisa, proudly standing in Chora's highest cliff.
Explore Ios's most beautiful beaches with crystal clear blue and emerald waters of the popular Mylopotas beach, Magganari, Yialos, Kalamos, and Psathi.
Our beautiful villas are located in the unique spot, the highest hill of Mylopotas beach offering privacy, tranquillity, a luxurious escape from everyday routine, with uninterrupted and gorgeous sea views!
Don't' forget to buy from Ios, the popular local cheeses, such as local kefalotiri, skotiri and myzithra!
To reach Ios, you may take a ferry or a speedboat from either Piraeus or Rafina, from Crete (Heraclion and Rethymno), and the rest of the Cycladic Islands.