Tourlos is an exhilarating area located on the north side of Mykonos featuring luxury properties for rent and for sale with gorgeous sea views that will last for a lifetime!
Quiet but connected, the sublime area Tourlos offers peacefulness and tranquility, while being within close proximity to the lively Mykonos Town, and offering as well easy access to all the popular hot spots in Mykonos, such as Platis Gialos, Scorpios, Nammos, Santanna, Alemagou, Compass Restaurant, Cavo Tagoo Hotel Mykonos and Zuma Mykonos.
From Mykonos Town you may catch up the local boat if you are interested in visiting the popular, sacred Island of Delos, the birthplace of Apollo & Artemis, the boat trip from Mykonos Town to Delos takes approximately 30 minutes, or you may enjoy a cruise to both Delos & Rhenia Island on a private yacht, visit the archaeological site of Delos, and then continue for a blissful swim at the crystal clear blue waters of the remote bays of Rhenia Island.
Agios Stefanos is very close to Tourlos, featuring the amazing traditional Limnios Tavern, serving authentic Greek flavors, and uninterrupted sea views in a very cozy, welcoming environment, including the beach area of Agios Stefanos, which is less crowded and wind-protected, offering some water sports facilities as well.
The New Port of Mykonos is just a short drive from Tourlos, enabling easy access to your villa.
Surpassing views over the Aegean Sea and the bay, ultra-luxury properties on the hillside, are some of the features that form Tourlos, as one of the most beautiful locations for a memorable experience in Mykonos!
Top Mykonos Villas for rent in Mykonos: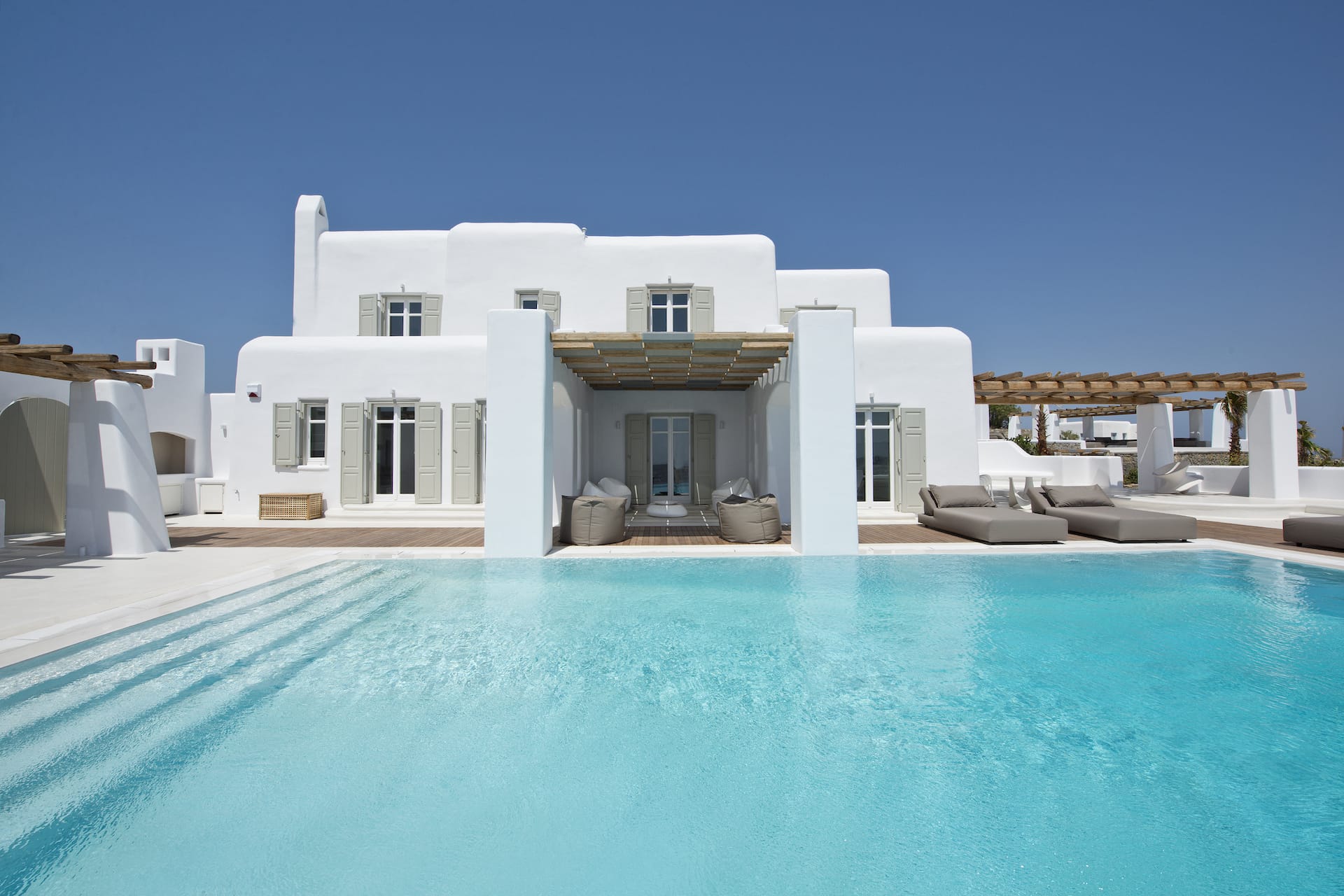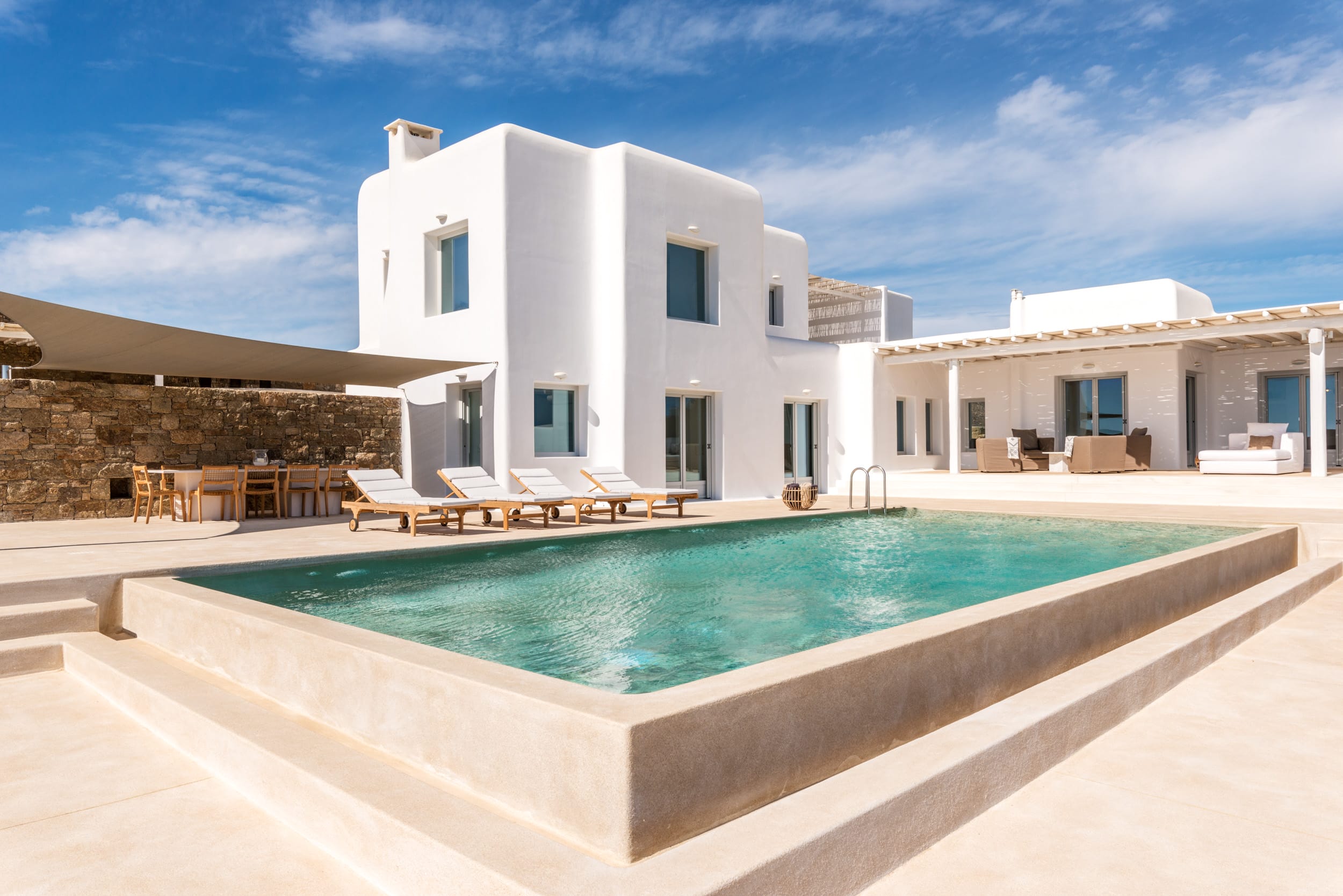 Villa Caramel, Tourlos, Mykonos