Family Friendly Villas in Mykonos | Experience unforgettable Holidays with your beloved ones!
Trying to find the best family friendly villa to rent for your holidays with your family?
Divine Property Team and our villa specialists have collected for you the most elite family friendly villas for a memorable experience with your family!
Mykonos is the synonym of luxury living and is a wonderful destination for children with a warm attitude, organized safe beaches, various activities, many newly built infrastructure, which are the perfect combination that will definitely reward you.
When it comes to the family, doubtlessly we are searching for the best option, the option that they deserve.
Spacious luxury villas, with top-notched amenities & facilities are the ideal getaway for you and your family. The island of Winds features the most luxurious villas that will definitely add to a memorable experience.  Deluxe villas with the comfort and the coziness that a family needs, meet any expectation, even the most demanding ones.
Splendid villas with numerous bedrooms and great outdoor spaces with large swimming pools, promise an amazing experience for you and your children.
This unique island offers a great collection of villas both for small or large groups. Any kind of family friendly villa you desire to rent in Mykonos, you will find it in our divine portfolio, for a carefree stay.
Luxury Family Friendly Villas for rent in Mykonos:
The Magnificent Villa Sunset, Aleomandra – 9 Bedroom Villa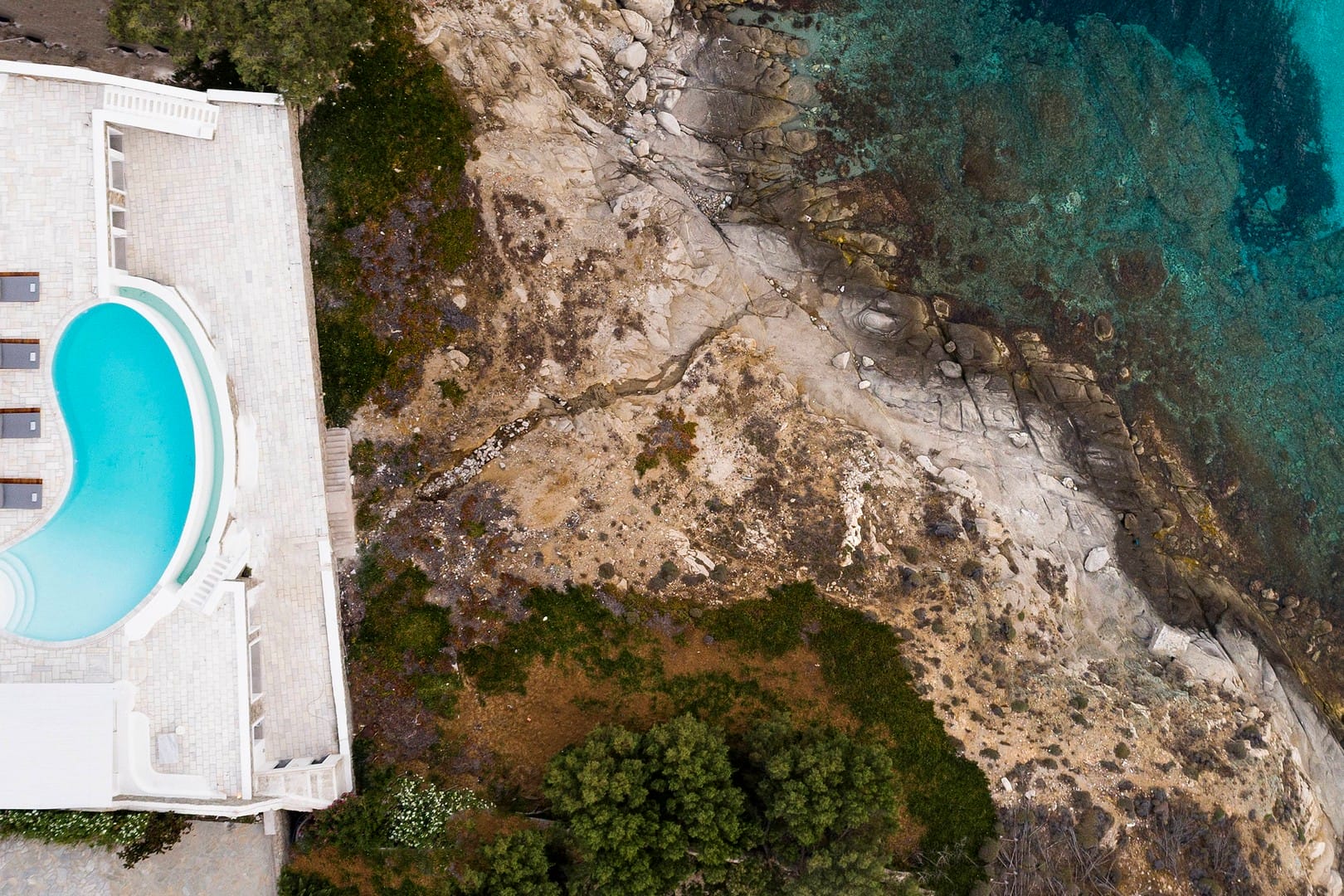 The Magnificent Villa Sunset is a marvelous 9 Bedroom Luxury Villa, perfectly located in Aleomandra, Mykonos. Facing the island of Delos and enjoying the astonishing sunset of Mykonos, Villa Sunset is promising a life time experience with your family. Surrounded by a very spacious terrace and a superb huge pond-style waterfront infinity pool, Villa Sunset meets the absolute comfort in its 630m2 grand surface.
Villa Nefeli, Agios Lazaros – 6 Bedroom Villa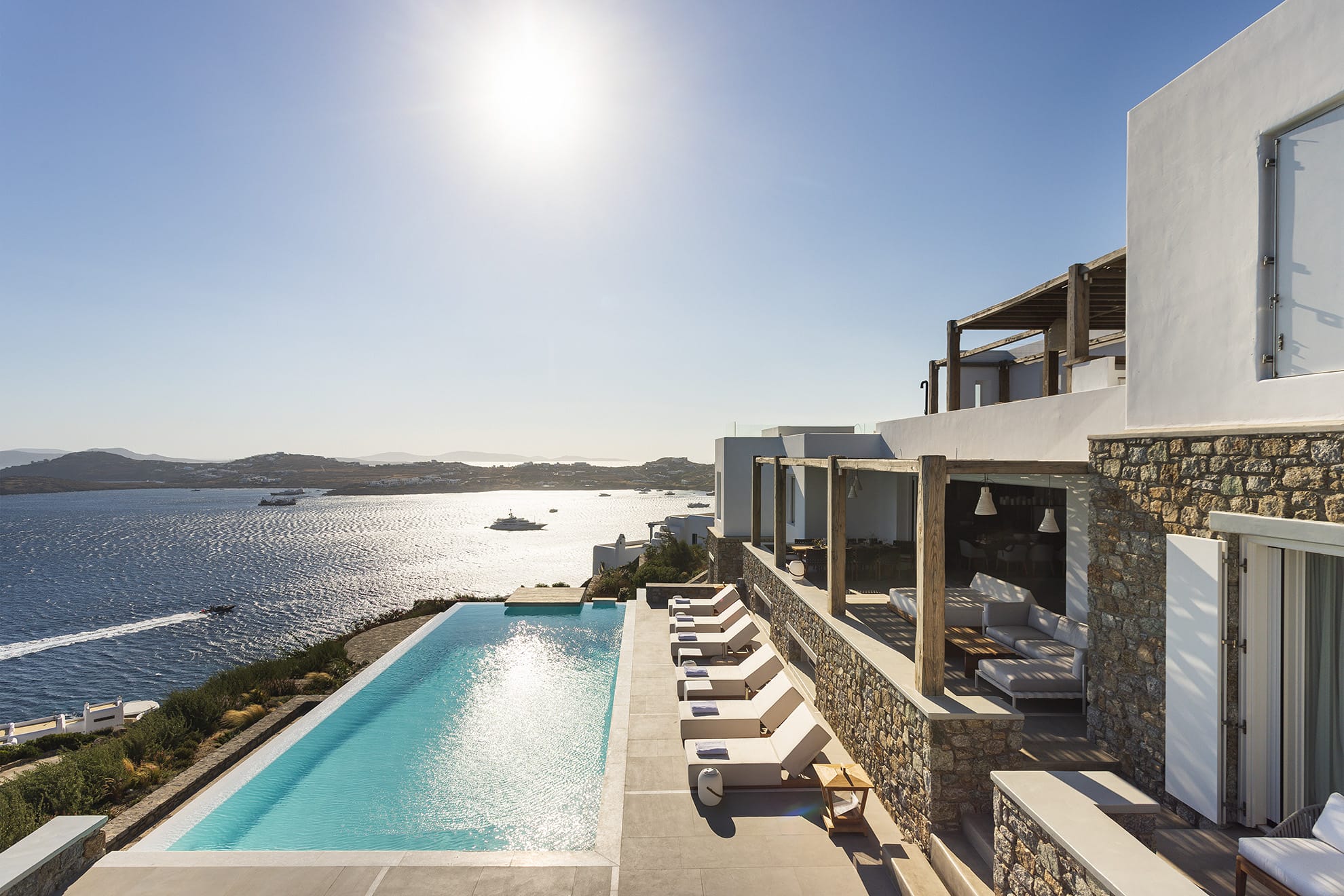 Villa Nefeli, is a seafront villa, in the tranquil area of Agios Lazaros. It features 6 spacious bedrooms with maximum capacity of 12 people. Villa Nefeli offers its guests a breathtaking uninterrupted view of the Aegean Sea. With a modern design and a 24/7 concierge service, this villa is the absolute choice for your vacation with your family.
Villa Calypso, Agios Lazaros – 8 Bedroom Villa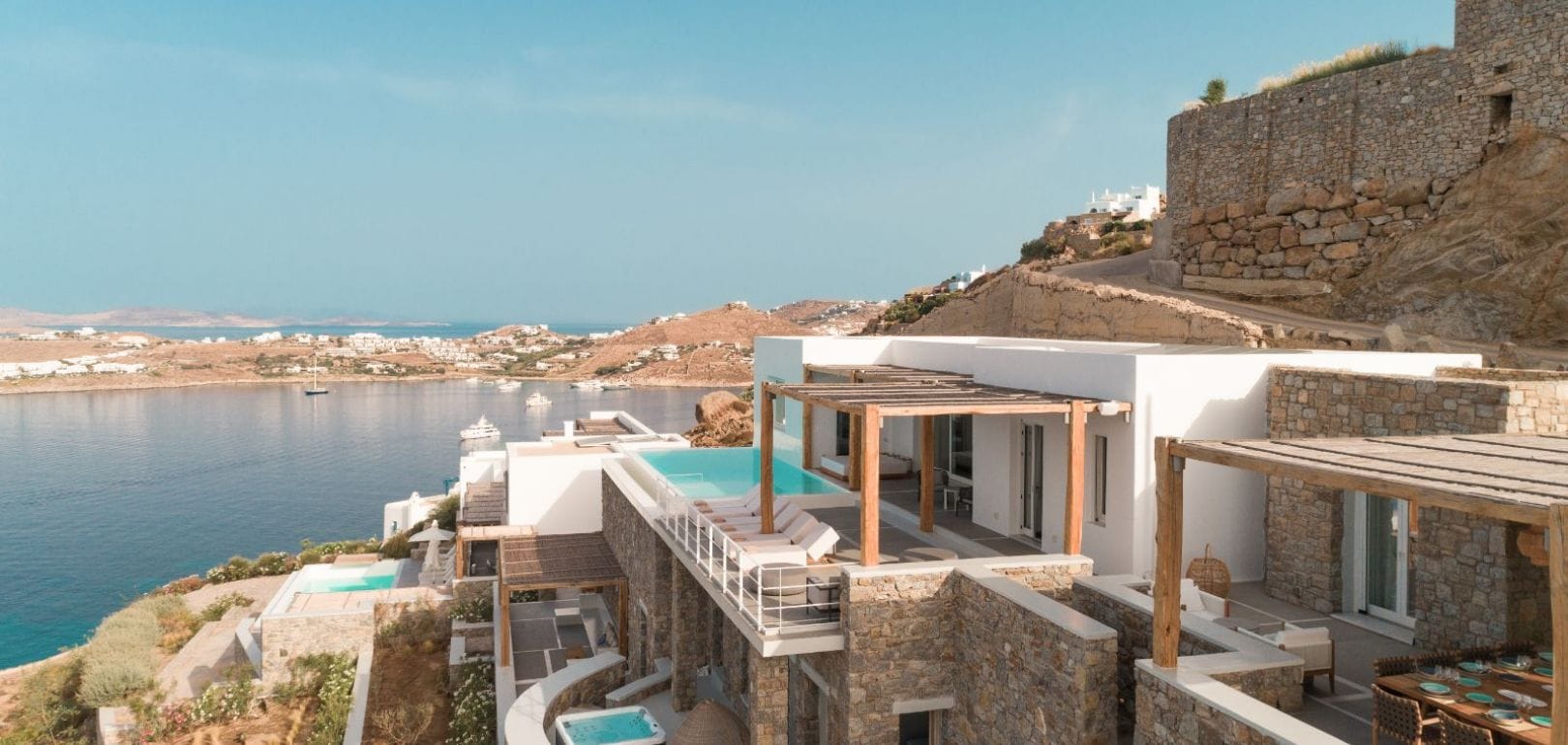 This brand new luxury Villa in Agios Lazaros, is the ultimate family villa. Featuring 8 bedrooms and modernly furnished, its capacious indoor and outdoor spaces are offering the necessary convenience a family requires. Paying attention to every detail, Villa Calypso is totally secured with outdoor cameras all around the villa. This divine property promises to make you fill like home in this.
Villa Genesis, Aleomandra – 6 Bedroom Villa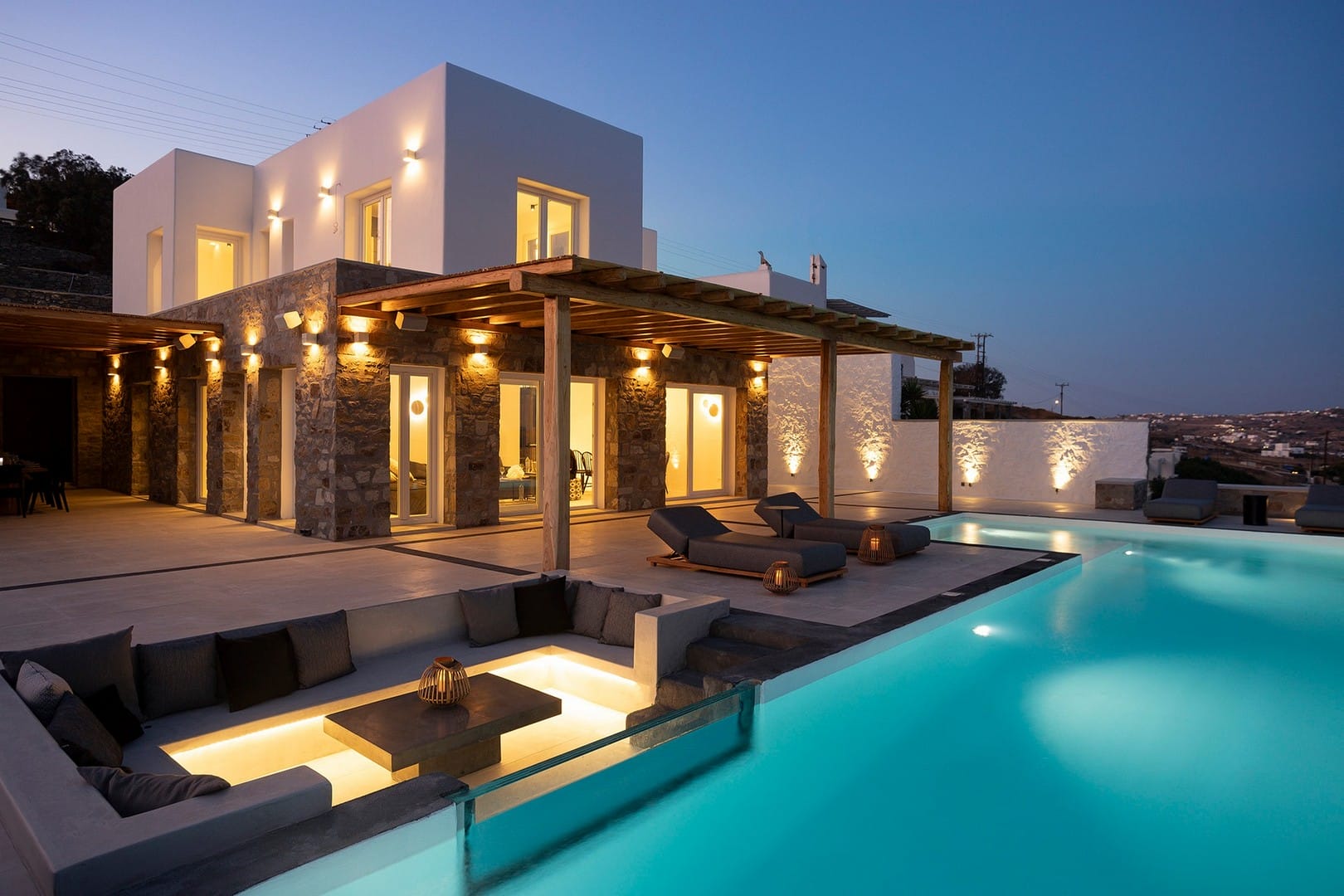 Villa Genesis is a brand new luxury property, featuring 6 bedrooms, perfectly established in the popular area of Aleomandra. Only 4 km away from Mykonos Town, Villa Genesis enjoys a unique wind-protected location, with panoramic sea view and a plethora of top-notched services. Villa Genesis allows you to indulge yourself into a unique experience that must be explored!
* All the above Luxury Properties include the following services:
1. 24 hour Concierge Service
2. Dinner & Excursion Arrangements
3. One Complimentary Private Arrival Transfer & One Complimentary Private Departure    Transfer
4. Welcome Drinks
5. Daily Housekeeping Service
6. Daily Pool Care
7. Private Chef (Upon Request)
8. Car Rental (Upon Request)
9. Yacht Rental (Upon Request)
Reasons to choose Mykonos for your family vacations:
Mykonos is undoubtedly one of the most famous islands in Greece. Located in the South Aegean, it is a part of the island complex of the Cyclades.
Mykonos is mostly known for the party atmosphere, nevertheless it has a lot more great things to offer to its guests. The island is also famous among the families, as a popular destination for their holidays.
There are a lot more to explore in Mykonos and some of them are the following:
Best Family Beaches in Mykonos
-Platis Gialos Beach
-Kalo Livadi Beach
-Ornos Beach
In the above stunning beaches there are also very nice beach bars restaurants offering delicious food, where you can spend the whole day with your beloved family.
The beaches also feature activities for the kids, such as water sports and scuba diving or daily cruises with beach hopping around Mykonos or to the unique historical island of Delos.
Definitely you cannot skip visiting Mykonos Town and wander around the small picturesque streets, with the beautiful local shops.
The Windmills and the Little Venice cannot be missing from your walk in the pedestrian area of Mykonos Town, the two most characteristic sights of Mykonos.
Book now your Divine Family Friendly Villa and live an unforgettable family experience now!
Discover more of our top Divine Properties !